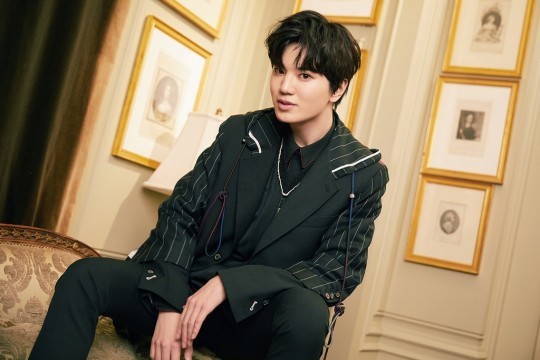 Sungjong Lee of the group Infinite canceled today's event. This is after completing his military duty as a public service worker on May 8th.
According to Sungjong Lee's agency, Woollim Entertainment, there was no separate official event.
Sungjong Lee, who has served as a public service worker in the military since July 22, 2019, finished his military service. This is the fourth time an Infinite member completes a military service after Seonggyu Kim, Sungyeol Lee, and Dongwoo.
Through his agency, he said, "I'm sorry that I couldn't talk to INSPIRIT (fan club) before I serve. I'll repay you with many activities to show you how sorry I am. I hope COVID-19 will be gone quickly so that we could meet face-to-face and not online.
Due to the cancellation of the event, he will meet his fans on Naver V LIVE at 5 pm on May 9th.
Read More About: PIXY Mini-Album, 'Bravery' 2nd Concept Teaser Released For 'Intro'
2021 kpop news
,
2021 kpop updates
,
Infinite
,
infinite kpop
,
INFINITE_Sungjong Lee
,
KPOP
,
Kpop 2021
,
Kpop artist
,
Kpop artists
,
Kpop idols
,
Kpop news
,
Kpop trending
,
KPop trending news
,
Kpop trending now
,
KPOP2021
,
KPOPIDA
,
KPOPNEWS
,
sungjong lee
,
sungjong lee military discharge
,
Trending
,
trending 2021
,
trending kpop
,
Trending Kpop news
,
trending kpop update
,
trending news
,
trending update kpop