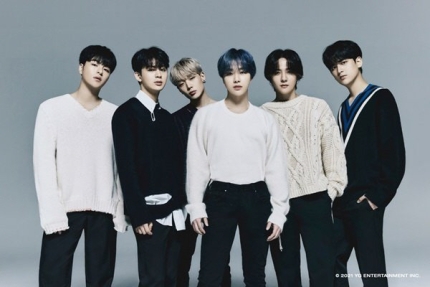 Group iKON joined hands with global fan community platform Weverse to communicate closely with iKONICs (fandom) worldwide.
YG Entertainment announced on June 21st that iKON would open a community on Weverse and express gratitude to fans. With this, iKON is the second YG artist to join Weverse after TREASURE.
In celebration of the fan community opening, iKON will pre-release the 3rd and 4th episodes of 'Kingdom' behind-the-scenes content on their Weverse channel. Also, they will release a video to commemorate the opening of the fan community. In addition, iKON plans to release content such as unpublished photos and videos continuously.
iKON debuted in 2015 with the digital single 'MY TYPE' and achieved No. 1 on major music charts, establishing itself as a global star. Since then, the mega-hit song 'LOVE SCENARIO' won two grand prizes at the year-end awards ceremony ('33rd Golden Disc Awards' and '2018 Melon Music Awards'). Recently, in Mnet's 'Kingdom: Legendary War,' they once again confirmed their status as a top-notch artist with a performance reminiscent of a concert with unique hip-hop swag.
YG Entertainment has announced that it will strengthen its strategic partnership with HYBE (formerly Big Hit Entertainment) and Weverse Company.
Read More About: 'Mulberry School PART 23' Album Release Featuring Youngwoong Lim And More…
2021 kpop news
,
2021 kpop updates
,
HYBE
,
hybe weverse
,
Ikon
,
Ikon comeback
,
ikon joins weverse
,
ikon kpop
,
ikon members
,
Ikon news
,
IKON_BOBBY
,
Ikon_Donghyuk
,
KPOP
,
Kpop 2021
,
Kpop artist
,
Kpop artists
,
Kpop idols
,
kpop ikon
,
Kpop news
,
Kpop trend
,
Kpop trending
,
KPop trending news
,
Kpop trending now
,
KPop_ikon
,
KPOP2021
,
Kpopall
,
KPOPIDA
,
KPOPNEWS
,
trending kpop
,
Trending Kpop news
,
trending kpop update
,
trending update kpop
,
weverse