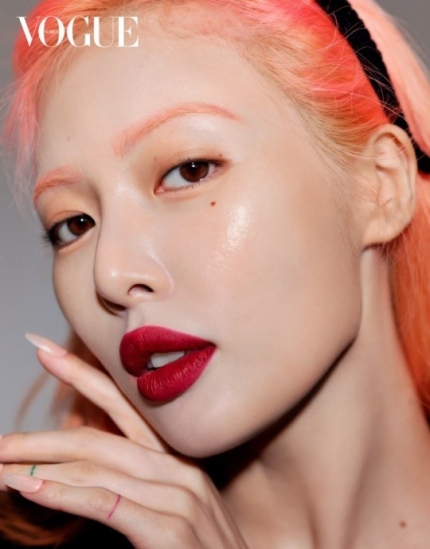 Singer Hyuna's makeup pictorial is out, attracting the attention of fans.
For the upcoming summer, Hyuna showed off an edgy summer makeup with fashion magazine 'Vogue Korea.'
So, she exudes her unique, relaxed, and sophisticated charm along with her cool atmosphere in this pictorial. A French makeup brand with an emotional and soft image and Hyuna's free and confident attitude met to create a new and fascinating pictorial.
In addition, her pink hair and neutral rose gold makeup look harmoniously combined. Particularly, her alluring eyes stand out.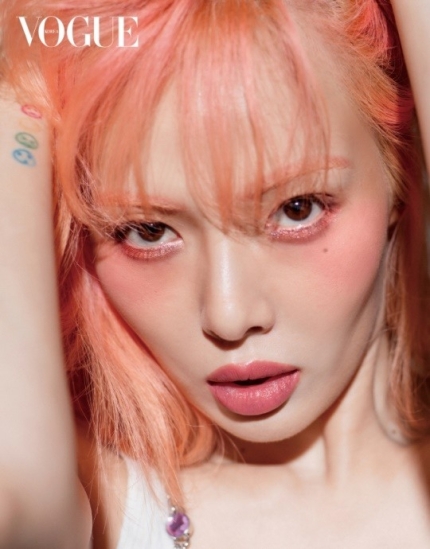 Read More About: Super Junior Eunhyuk, Shares His Life On KBS2 'Mr. House Husband 2'
2021 kpop
,
2021 kpop girl idols
,
2021 kpop news
,
2021 kpop news updates
,
2021 kpop updates
,
2021 news kpop
,
2021 updates on kpop
,
HYUNA
,
hyuna kpop
,
hyuna updates
,
Hyuna with Vogue Korea
,
KPOP
,
Kpop 2021
,
Kpop artist
,
Kpop artists
,
kpop hyuna
,
kpop hyuna updates
,
Kpop idols
,
Kpop news
,
Kpop trend
,
Kpop trending
,
KPop trending news
,
Kpop trending now
,
KPOP2021
,
Kpopall
,
KPOPIDA
,
KPOPNEWS
,
Kpopnews 2021
,
news with hyuna
,
trending kpop
,
Trending Kpop news
,
trending kpop update
,
trending update kpop