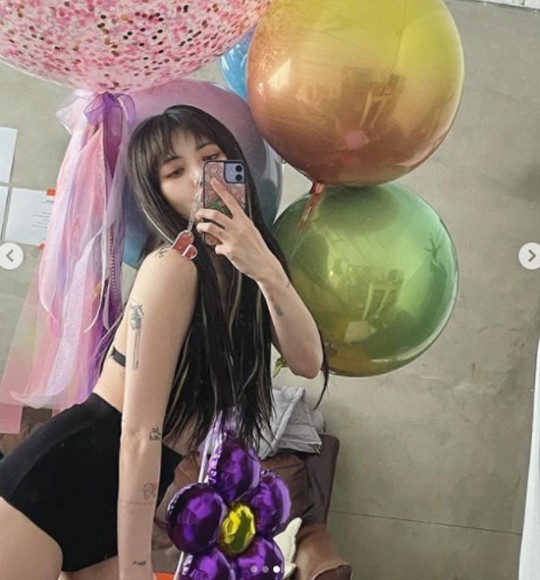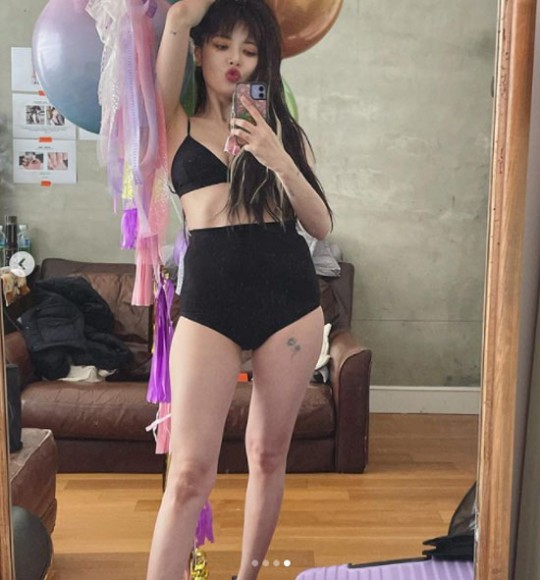 Kpop singer HyunA still boasted a bold and sexy charm.
On February 25, Hyuna posted a selfie wearing a bikini on her Instagram.
In a photo she left in the waiting room of a filming set, she is wearing a black bikini and sneakers. She took a selfie of her using a full-length mirror, then pouts her lips and makes a sexy expression.
Mainly, Hyuna, who has a skinny body and a pure white skin texture, attracts attention with tattoos engraved on different parts of her body.
Meanwhile, Kpop singer HyunA accepted the marriage proposal from her recent lover, Dawn. However, after the news of the surprise proposal, there is no official position about the marriage.
You Might Also Like:
best Kpop girl group
,
best kpop news site
,
best kpopstar
,
breaking news kpop
,
daily kpop news
,
Dawn
,
E-Dawn
,
Fandom
,
Hyojong Kim
,
HYUNA
,
Hyuna Kim
,
Korean celeb news
,
Korean singer
,
Korean singer songwriter
,
KPOP
,
Kpop album
,
Kpop beauty routine
,
Kpop boy group
,
kpop celebrity news
,
Kpop chart and news
,
Kpop colllaboration
,
KPOP comeback
,
Kpop current news
,
kpop daily news
,
Kpop Dawn
,
Kpop fashion
,
Kpop girls group
,
kpop hyuna
,
Kpop idols
,
Kpop issues
,
Kpop latest news
,
Kpop music chart
,
Kpop news
,
Kpop news articles
,
Kpop news sites
,
kpop news update
,
Kpop rapper Dawn
,
Kpop recent news
,
Kpop singer Hyuna
,
Kpop skin care routine
,
Kpop skincare routine
,
KPop trending news
,
KPOPNEWS
,
rapper Dawn
,
singer dawn
,
singer hyuna
,
South Korean singer songwriter
,
the best kpop girl group
,
the best kpop girl group of 2021
,
the best kpop group of 2021
,
the top kpop group
,
top kpop boy group
,
top kpop girl group
,
Wonder Girls member