Kpop singers Dawn and HyunA, an official couple in the music industry, made a public proposal and exchanged answers, making the fans' hearts flutter.
On the afternoon of February 3, Dawn proposed to HyunA by posting a video on Instagram with the words "MARRY ME."
In the video, HyunA and Dawn shared a couple's ring and put their hands warmly on top of each other. HyunA also posted the same video on her social media account along with the words "Of course yes."
In addition, she posted a photo of their matching rings and repeatedly expressed her affection for Dawn, saying, "Thank you, thank you, thank you always."
As a result, there are rumors that the couple, who have been dating for six years, will soon tie the knot.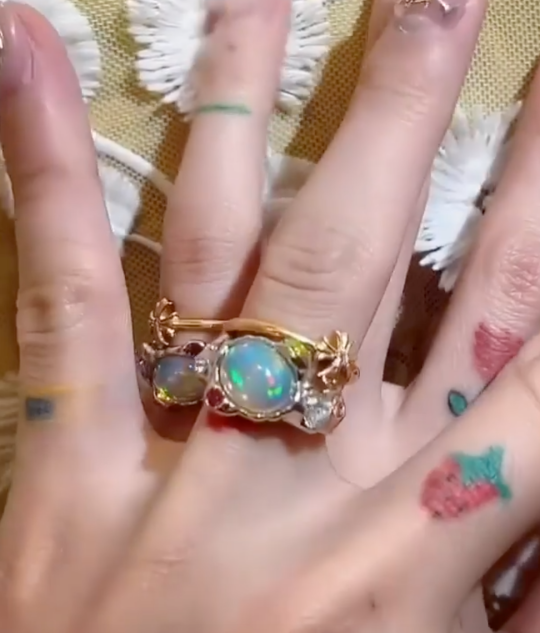 HyunA and Dawn have not been hiding their feelings for each other through social media since they started dating in 2018.
HyunA said, "I really wanted to be honest. For the fans who always support and watch, as always, I will work hard on stage happily and confidently."
The two have been receiving a lot of love from fans while promoting separately and together as singers. Notably, in September, Kpop singers HyunA and Dawn released a duet album, '1+1=1,' and received a lot of attention with the title song 'PING PONG.'
Read More About: BTOB, 3rd Full Album 'Be Together' Spoiler Image Released!
best Kpop girl group
,
best kpop news site
,
best kpopstar
,
breaking news kpop
,
daily kpop news
,
Fandom
,
HYUNA
,
Hyuna Kim
,
Korean celeb news
,
Korean singer
,
Korean singer songwriter
,
KPOP
,
Kpop album
,
Kpop beauty routine
,
Kpop boy group
,
kpop celebrity news
,
Kpop chart and news
,
Kpop colllaboration
,
KPOP comeback
,
Kpop current news
,
kpop daily news
,
Kpop fashion
,
Kpop girls group
,
kpop hyuna
,
Kpop idols
,
Kpop issues
,
Kpop latest news
,
Kpop music chart
,
Kpop news
,
Kpop news articles
,
Kpop news sites
,
kpop news update
,
Kpop recent news
,
Kpop singer Hyuna
,
Kpop skin care routine
,
Kpop skincare routine
,
KPop trending news
,
KPOPNEWS
,
singer hyuna
,
South Korean singer songwriter
,
the best kpop girl group
,
the best kpop girl group of 2021
,
the best kpop group of 2021
,
the top kpop group
,
top kpop boy group
,
top kpop girl group
,
Wonder Girls member