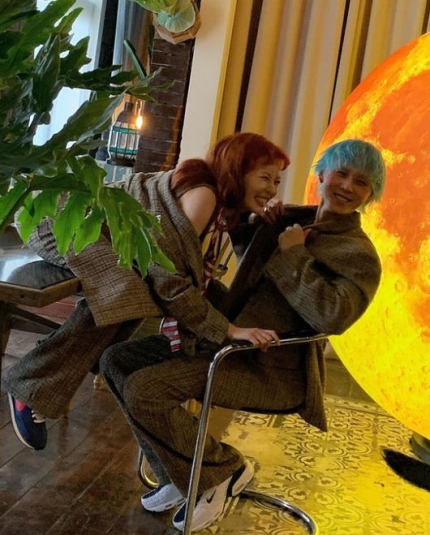 Singer HyunA and DAWN (real name Hyo-jong Kim) once again conveyed the latest news to fans with their couple chemistry.
on the 11th March, singer DAWN posted a photo with a special comment on his personal SNS.
In the published photo, DAWN is smiling brightly with his lover HyunA. He is enthusiastic about filming. In particular, HyunA is sitting on the table and leaning towards DAWN, which is likely to show if she falls he will support her. This captivated the fans once again.
The two have been dating since 2018. Every time they release a couple photo it is a hot topic with fans.
Recently, they appeared on the SBS entertainment program 'My Ugly Little Boy' and showed off their unchanging love for six years.
Related Post: Hyuna And Dawn, 'I was a Famous Gisaeng and Hyuna a General in Previous Lives