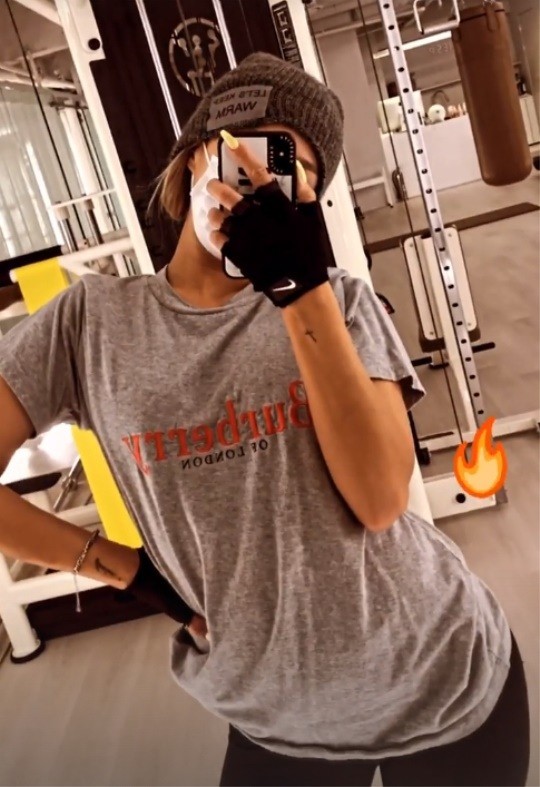 Hyorin, a former member of the group Sistar, boasted her solid figure.
On the 28th, Hyorin posted a picture of her on Instagram. She didn't put any caption in the photo.
In the photo, she is posing while looking in the mirror at the gym. She attracted the attention of the netizens with her copper-colored skin and a solid body line. She emphasized her thin waist, which makes the viewers envious.
Meanwhile, Hyorin, who debuted in a four-member girl group Sistar, became a hot topic after joining the Joy Ruckus Club 3 lineup. It is the world's largest Asian American non-face-to-face festival. Recently, she appeared in TV Chosun entertainment 'Call Center of Love.'
Read More About:
WEi Yohan Kim Boasted His Solid Thigh in MBC 'Video Star'
Jessi Showed Off Her Sexy and Glamorous Body
2021 kpop news
,
2021 kpop news updates
,
2021 kpop updates
,
hyorin
,
hyorin instagram
,
Kpop 2021
,
Kpop artist
,
Kpop artists
,
Kpop news
,
Kpop trend
,
Kpop trending
,
KPop trending news
,
Kpop trending now
,
kpop trending update
,
KPOP2021
,
KPOPIDA
,
KPOPNEWS
,
sistar
,
sistar news
,
sistar_hyorin
,
Trending
,
trending 2021
,
trending kpop
,
Trending Kpop news
,
trending kpop update
,
trending news
,
trending update kpop