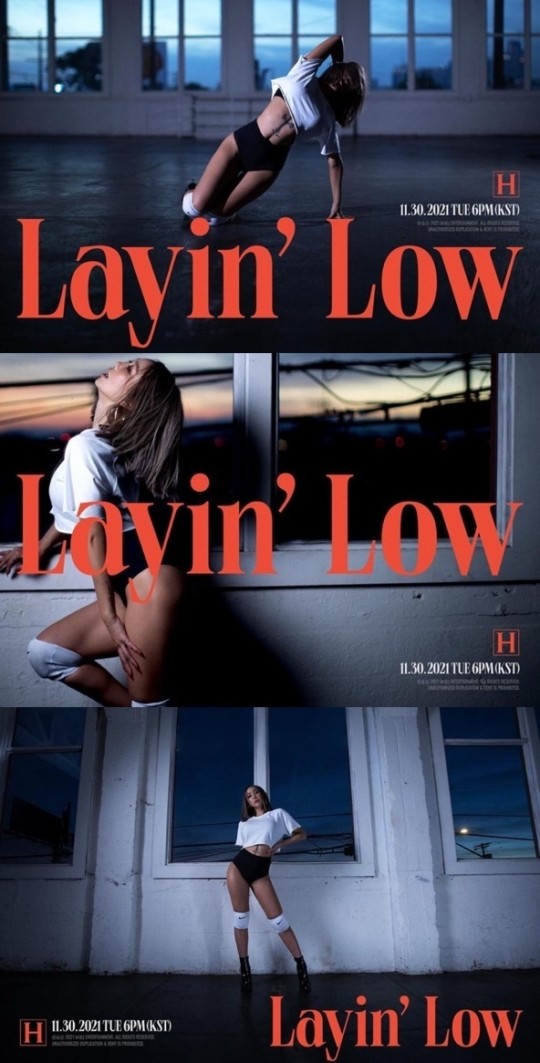 Kpop singer Hyolyn radiated a healthy and sexy beauty.
On November 26, she posted several photos on her social media announcing her comeback in 4 days.
In the published photo, Hyolyn is posing, wearing a crop top and hot pants. She gains attention by revealing her solid abs and tattoo under her crop top.
Meanwhile, Kpop singer Hyolyn will make a comeback with a new single, 'Layin' Low' on November 30. 'Layin' Low' is a heel dance performance song full of dizzying charm, and Hyorin will radiate upgraded sexiness.
Read More About: Hyolyn Reveals A Sensual Concept Photo For Her New Song 'Layin' Low'
2021 kpop news
,
2021 kpop news updates
,
2021 news kpop
,
best kpop news site
,
BTS trending news
,
daily kpop news
,
hyolyn
,
hyolyn To find a reason
,
hyorin sistar
,
Korean celeb news
,
KPOP
,
Kpop 2021
,
Kpop artist
,
Kpop artists
,
kpop celebrity news
,
Kpop chart and news
,
kpop daily news
,
kpop hyolyn
,
Kpop idols
,
Kpop latest news
,
Kpop news
,
Kpop news articles
,
kpop news update
,
Kpop recent news
,
kpop sistar
,
KPop treasure
,
Kpop trend
,
Kpop trending
,
KPop trending news
,
Kpop trending now
,
kpop trending update
,
KPOP2021
,
KPOPIDA
,
KPOPNEWS
,
Kpopnews 2021
,
recent kpop news
,
sistar
,
sistar kpop
,
sistar news
,
sistar_hyorin
,
treasure
,
Trending
,
trending 2021
,
trending kpop
,
Trending Kpop news
,
trending kpop update
,
trending news
,
trending update kpop