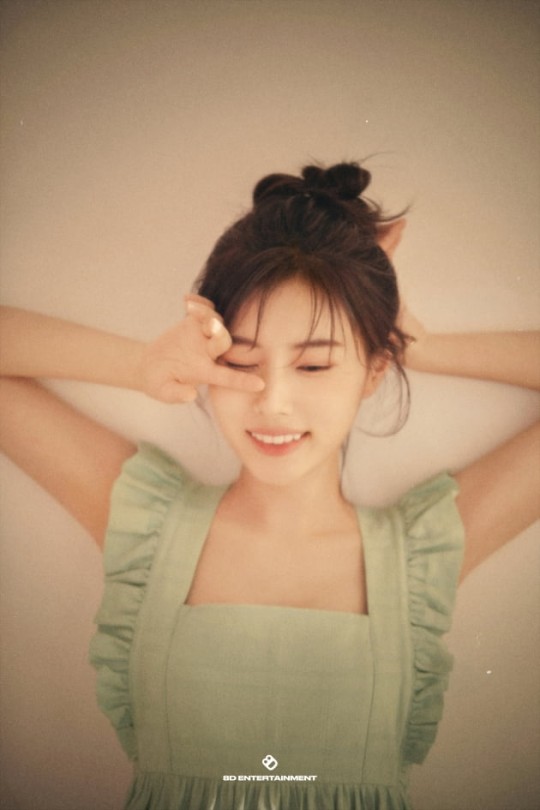 Hyewon Kang, a former member of the group IZ*ONE, makes her first solo photobook since her debut.
On June 8th, her agency 8D Entertainment released a teaser image that symbolized Hyewon's charm and announced the photobook launch.
Hyewon Kang's high-quality photobook 'Beauty Cut' is different from the existing photobook. From the first teaser released on this day, her innocence and three-dimensional charm coexist. Her mysterious charm, which has all kinds of personality, remained intact. It is even more meaningful because it is the first photobook produced since IZ*ONE's activities.
It is also interesting to see the composition organized by Doyeon Yoo, editor-in-chief of the art & fashion magazine Maps, and the participation of a top photographer and writer. Photographer Youngsang Chun filmed Hyewon Kang's profile, which has recently attracted attention. Writer Youngmin Kim, who has a sophisticated sense, also participates in the production. They have gathered together to make this photobook successful. Fans can see Hyewon Kang's current appearance from different perspectives.
"We wanted to leave you the beautiful moments on the loveliest age, so we made a photo book. As we stood at a new starting point as artist Hyewon Kang, we recorded various images that you had never seen before," said 8D Entertainment.
Read More About: MONSTA X, "We Spent 10 Years Together"
2021 kpop news
,
2021 kpop updates
,
IZ*ONE
,
iz*one hyewon kang
,
iz*one kpop news
,
iz*one member
,
IZONE
,
izone disbandment
,
izone news
,
izone news update
,
kang hyewon
,
kang hyewon photobook
,
KPOP
,
Kpop 2021
,
Kpop artist
,
Kpop artists
,
Kpop idols
,
Kpop news
,
Kpop trend
,
Kpop trending
,
KPop trending news
,
Kpop trending now
,
KPOP2021
,
Kpopall
,
KPOPIDA
,
KPOPNEWS
,
photobook hyewon kang
,
Trending Kpop news
,
trending kpop update
,
trending update kpop