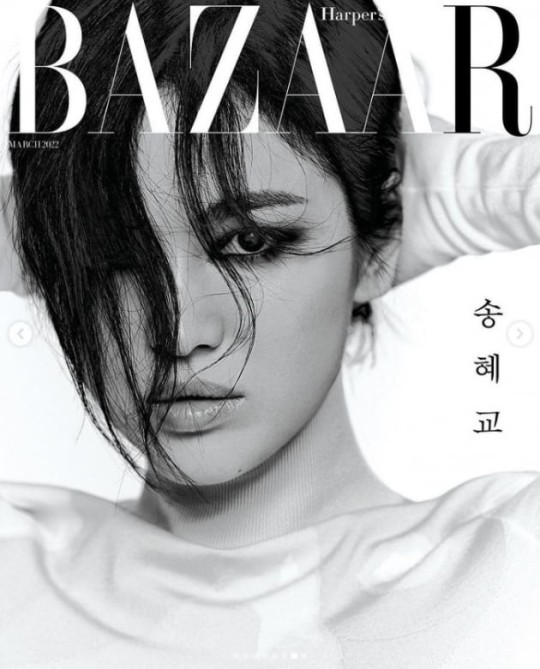 Actress Hyekyo Song conveyed her current situation.
Hyekyo Song released several pictorial photos for the March magazine of Harper's Bazaar Korea, where she appeared as a cover model, on her Instagram on February 22.
In the published photos, Hyekyo is showing off her seductive aura with unconventional smokey makeup. Her intense styling completely reversed her innocent image.
Meanwhile, actress Hyekyo Song will appear in the new drama 'The Glory' written by Eunsook Kim.
You Might Also Like:
best kpop news site
,
breaking news kpop
,
daily kpop news
,
Korean celeb news
,
KPOP
,
Kpop artist
,
Kpop artists
,
kpop celebrity news
,
Kpop chart and news
,
Kpop current news
,
kpop daily news
,
Kpop idols
,
Kpop latest news
,
Kpop news
,
Kpop news articles
,
Kpop news sites
,
kpop news update
,
Kpop recent news
,
Kpop trend
,
Kpop trending
,
KPop trending news
,
Kpop trending now
,
kpop trending update
,
KPOPIDA
,
KPOPNEWS
,
trending kpop
,
Trending Kpop news
,
trending kpop update
,
trending news
,
trending update kpop