Midastar, a Kpop company, and Space Music Entertainment signed a joint management agreement. It is for the systematic and professional activities of the girl group 'Hi Cutie.'
According to Midastar and Space Music Entertainment, on September 13th, the two companies agreed to maximize their Kpop-related planning, production, and PR capabilities for a long time. Recently, they started joint management work.
According to the joint management agreement, the girl group Hi Cutie plans to expand its activities to include broadcasting activities in addition to the existing music presentations and non-face-to-face military consolation performances.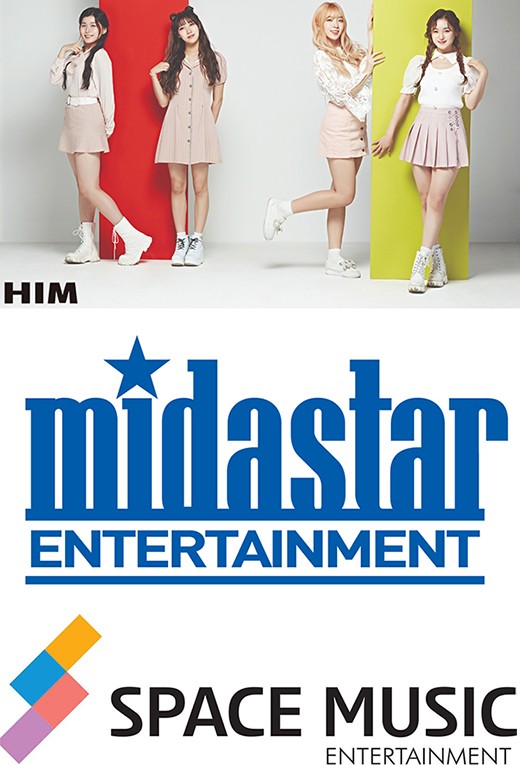 Midastar and Space Music Entertainment have had rich experiences for a long time. Both have excellent experience in producing, marketing, PR, and management for famous Kpop artists.
Both the companies said, "Based on the rich experience and know-how of each of the companies, we plan to maximize joint management work for Hi Cutie. The group will have more opportunity to grow through broadcasting and other extensive activities."
Meanwhile, the Kpop group Hi Cutie will meet with fans in Korea and worldwide through a new song next month.
Read More About: LUMINOUS Officially Debuts With The First Mini-Album 'YOUTH'
2021 kpop
,
2021 kpop girl idols
,
2021 kpop news
,
2021 kpop news updates
,
2021 kpop updates
,
2021 news kpop
,
2021 updates on kpop
,
best 5 autumn singers
,
best Kpop girl group
,
best kpop news site
,
best Kpop site
,
best kpopstar
,
bts the best album
,
hi cutie
,
KPOP
,
Kpop 2021
,
Kpop artist
,
Kpop artists
,
kpop group hi cutie
,
Kpop idols
,
Kpop latest news
,
kpop latest updates
,
Kpop news
,
Kpop recent news
,
Kpop trend
,
Kpop trending
,
KPop trending news
,
Kpop trending now
,
KPOP2021
,
Kpopall
,
KPOPIDA
,
KPOPNEWS
,
Kpopnews 2021
,
Kpopnews2021
,
latest kpop news
,
latest kpop updates
,
recent kpop news
,
the best kpop girl group
,
the best kpop girl group of 2021
,
the best kpop group of 2021
,
Trending
,
trending 2021
,
trending kpop
,
Trending Kpop news
,
trending kpop update
,
trending news
,
trending update kpop