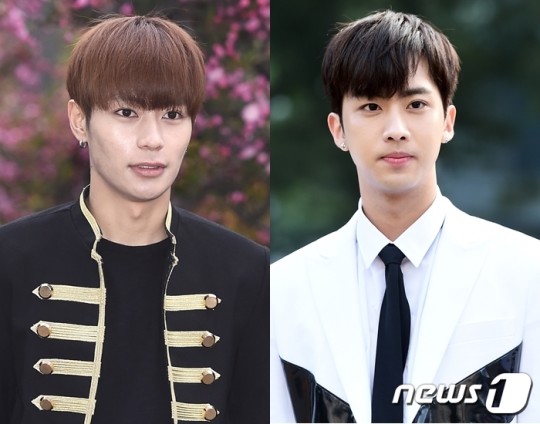 K-pop group KNK member Heejun will be leaving the group, and Inseong Jeong will be enlisting in the military.

The agency 220 Entertainment announced on its official Twitter on January 13 that "Heejun Oh, who has been a member of KNK for six years since 2016, has concluded group activities."
As the contract period with Heejun Oh ended, he decided not to renew the contract and conclude group activities with KNK in line with his personal intention. We express deep gratitude to all the fans who have supported Heejun Oh until now."
In addition, the agency said, "Member Inseong Jeong will enlist in the military on February 8. He will continue his activities after his discharge from the military."
Lastly, "We ask for your continued support to KNK members Inseong Jeong, Jihun Kim, and Dongwon Lee."

K-pop group KNK debuted as a five-member group with the release of its single album 'KNOCK' in 2016. They continued to change through the withdrawal of Youjin Kim in 2018, joining new member Dongwon Lee in 2019, and the departure of Seoham Park in 2021. As Heejun Oh withdrew this time, KNK will become a three-member group.
Read More About: Ito Miyu From 'Girls Planet 999' Debuts In A New Girl Group This Year!
daily kpop news
,
group KNK
,
Heejun Oh
,
KNK
,
KNK issue
,
KNK member
,
KNK members
,
KPOP
,
Kpop artist
,
Kpop artists
,
kpop celebrity news
,
kpop daily news
,
KPOP group KNK
,
Kpop idols
,
Kpop KNK news
,
Kpop latest news
,
Kpop news
,
Kpop recent news
,
Kpop shocking news
,
Kpop trend
,
Kpop trending
,
KPop trending news
,
Kpop trending now
,
kpop trending update
,
KPOP2021
,
KPOPIDA
,
KPOPNEWS
,
latest KNK news
,
shocking kpop news
,
shocking news on Kpop
,
shocking news updates
,
Trending
,
trending 2021
,
trending kpop
,
Trending Kpop news
,
trending kpop update
,
trending news
,
trending update kpop