HA:TFELT showed a fascinating performance with a new song.
HA:TFELT released a choreography video clip for her new single 'Summertime (Feat. Hyoeun Keem)' through their official social media on July 10th. She will release the song at 6 pm on July 14th.
HA:TFELT is wearing a white T-shirt and jeans while showing off a colorful choreography in the video. She attracts attention by showing her maturity along with a unique dance line.
She also showed her slim figure and overwhelming dance in the additional dance practice video, which evokes admiration from fans. It raises questions about what kind of performance she will perform in the whole song.
Particularly, it has been a long time since HA:TFELT presented a splendid dance performance. In previous albums, she danced freely to the music, but this time, she is expected to add addictiveness with a more structured choreography.
HA:TFELT has long been known for her outstanding dance skills. As many fans have been waiting for HA:TFELT to dance, anticipation for this 'Summertime' performance is growing.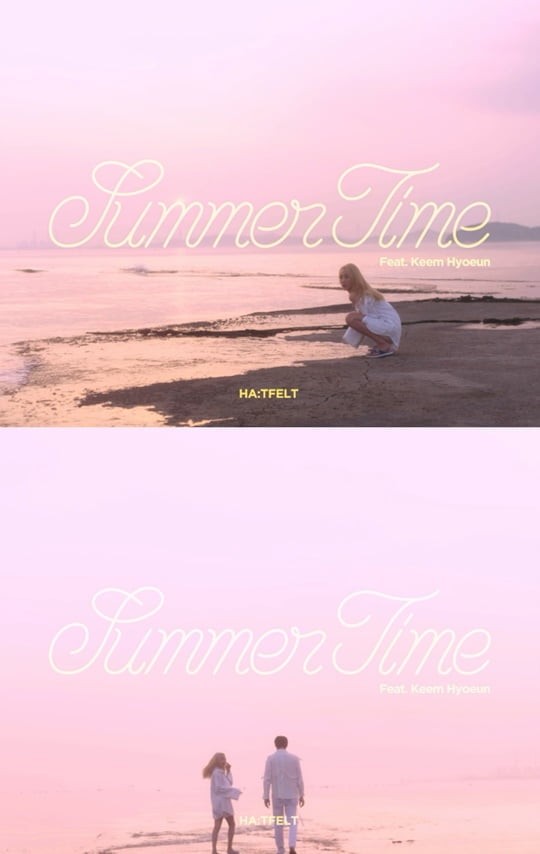 On July 11th, HA:TFELT unveiled the 'Summertime (Feat. Hyoeun Keem)' music video teaser 'Day version.' In the video, she is having leisure time on the beach at sunset. The back of a man wearing a matching white shirt also appeared, attracting attention.
'Summertime,' featuring rapper Hyoeun Keem, is a song that stimulates the imagination as if it will take you to that special moment while remembering last summer night.
From the music video teaser to the choreography video clip, her provocative charm stands out. Expectations are high as to how hot HA:TFELT's summer song will deliver.
HA:TFELT will release the new single 'Summertime (Feat. Hyoeun Keem)' on various online music sites at 6 pm on July 14th.
Read More About: JYP Entertainment Holds Powerful Lineup Of Artists
2021 kpop
,
2021 kpop girl idols
,
2021 kpop news
,
2021 kpop news updates
,
2021 kpop updates
,
2021 updates on kpop
,
ha:tfelt
,
HA:TFELT COMEBACK
,
HA:TFELT JULY COMEBACK
,
HA:TFELT kpop
,
HA:TFELT_SUMMERTIME
,
KPOP
,
Kpop 2021
,
Kpop artist
,
Kpop artists
,
KPOP HA:TFELT
,
KPOP HA:TFELT NEWS
,
Kpop idols
,
Kpop news
,
Kpop trend
,
Kpop trending
,
KPop trending news
,
Kpop trending now
,
kpop trending update
,
KPOP2021
,
Kpopall
,
KPOPIDA
,
KPOPNEWS
,
Trending
,
trending 2021
,
trending kpop
,
Trending Kpop news
,
trending kpop update
,
trending news
,
trending update kpop