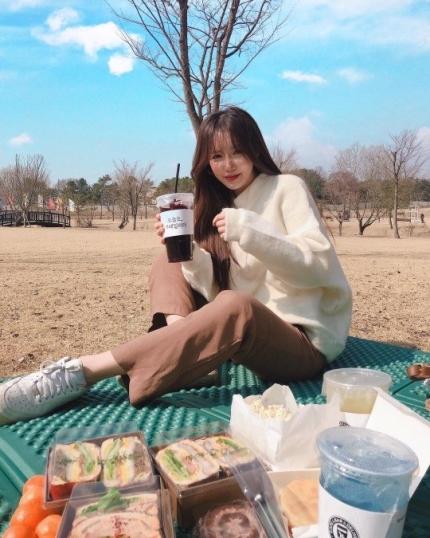 Hana Jung, from the group's Secret, showed off her gorgeous beauty.
On the 12th of March, she posted a picture on her Instagram account taken during a picnic. She also left a caption along with the photo of "Fine Dust Picnic."
In the photo, she created a neat look by matching brown-colored pants with an ivory top. Hana boasts a doll-like beauty with her slim face and distinct features.
Hana Jung of Secret was recently appointed as a professor at the Department of Practical Music at Cheongam Art School.
Read More About: Audition to become No. 1 Media's next Global Girl Group