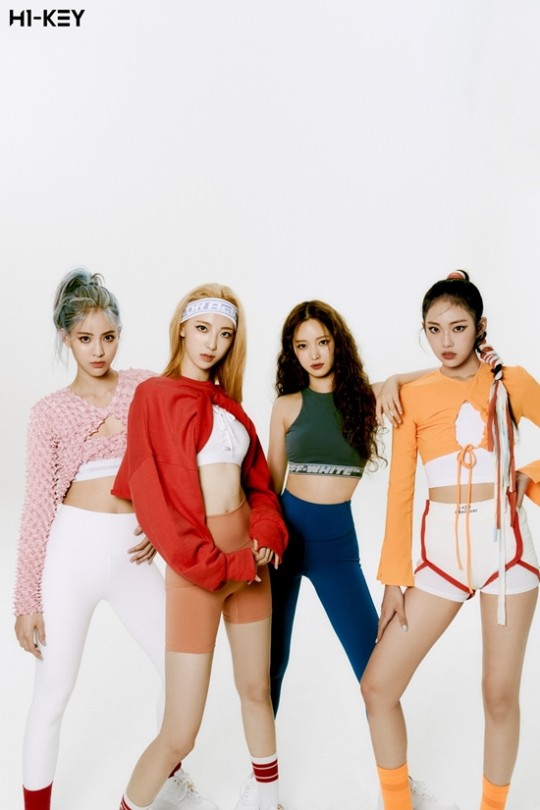 Rookie girl group H1-KEY begins its full-fledged debut activities. H1-KEY (Seoi, Riina, Yel, Sitala) will appear on KBS2's 'Music Bank,' which will air at 5 pm on January 7. They will perform their debut single title song, 'Athletic Girl,' for the first time on a music show.
On this day, H1-KEY will have their first debut performance with 'Athletic Girl,' released on January 5. Armed with the four-color charm of four members full of confidence, H1-KEY will surely capture the 'Music Bank' viewers.
'Athletic Girl' is a hip-hop genre song with a strong sense of restraint, and the addictive chorus that is unforgettable once you hear it is impressive. Mainly, its choreography uses movement such as squats and lunges in the performance, which is an essential observation point of 'Athletic Girl.'
Meanwhile, the rookie girl group H1-KEY will appear on various music shows. They will start with KBS2's 'Music Bank' on January 7, MBC's 'Show! Music Core' on January 8, and SBS' 'Inkigayo' on January 9 to present 'Athletic Girl' debut performance. 
Read More About: OnlyOneOf Yoojung & KB, Hot Unit Teaser Photos Released!
2021 kpop news
,
2021 kpop news updates
,
best kpop news site
,
breaking news kpop
,
BTS trending news
,
daily kpop news
,
group H1-KEY
,
H1-KEY
,
H1-KEY debut
,
H1-KEY debut single
,
H1-KEY kpop
,
H1-KEY members
,
H1-KEY news
,
Korean celeb news
,
KPOP
,
Kpop artist
,
Kpop artists
,
kpop celebrity news
,
Kpop chart and news
,
Kpop current news
,
kpop daily news
,
kpop H1-KEY
,
Kpop idols
,
Kpop latest news
,
Kpop news
,
Kpop news articles
,
Kpop news sites
,
kpop news update
,
Kpop recent news
,
Kpop shocking news
,
KPop treasure
,
Kpop trend
,
Kpop trending
,
KPop trending news
,
Kpop trending now
,
kpop trending update
,
KPOP2021
,
KPOPIDA
,
KPOPNEWS
,
rookie H1-KEY
,
shocking kpop news
,
shocking news on Kpop
,
shocking news updates
,
Trending
,
trending 2021
,
trending kpop
,
Trending Kpop news
,
trending kpop update
,
trending news
,
trending update kpop