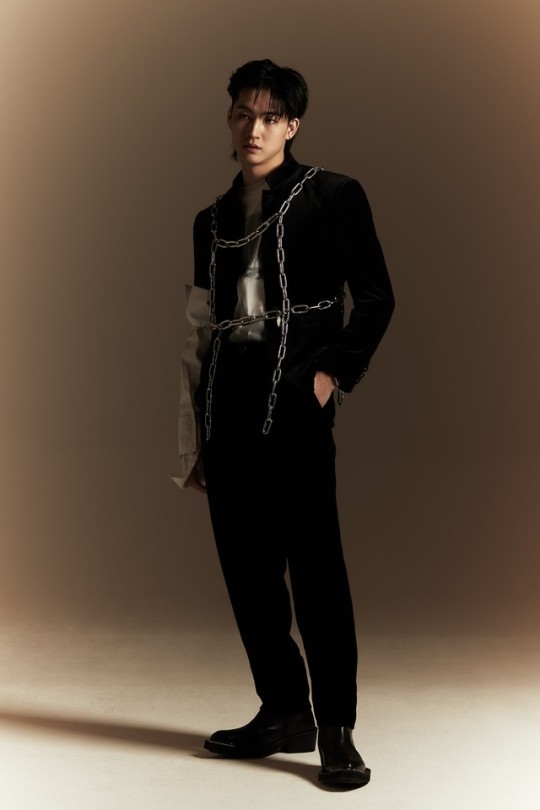 Kpop group GOT7 member and solo singer JAY B will meet fans through a pop-up store.
According to HIGHR Music, JAY B will open an official Merchandise (MD) offline pop-up store on the 2nd basement floor of The Hyundai Seoul from October 1 to 14.
In this pop-up store, there are four types of merchandise. It includes hoodies, sweatpants, T-shirts, and camp caps, designed with photos taken by JAY B.
Kpop group GOT7 consists of JAY B and Jinyoung, members of the project duo 'JJ Project,' debuted first in 2013. Aside from JAY B and Jinyoung, the group consists of vocalist Youngjae, the youngest, Yugyeom, Taiwanese-American Mark, Thai BamBam, and Hong Kong national fencing player Jackson Wang.
Since the group's debut in 2014, they have been active as JYP Entertainment's leading boy group following 2PM. They are one of the 3rd generation Kpop representative boy groups. They released hit songs such as 'If You Do' and 'Hard Carry.'
However, at the beginning of this year, all seven members were scattered without signing a contract with JYP. Jay B released his first solo EP, SOMO: FUME, after joining HIGHR Music, led by hip hop singer and producer Jay Park.
The album ranked first in the iTunes album charts in 49 countries. It includes iTunes in the US, England, France, Spain, Thailand, Turkey, and Vietnam.
Read More About: Young Tak, 2nd Place In Star Ranking For The 7th Week
actor Jay B
,
best Kpop girl group
,
best kpop news site
,
best kpopstar
,
boy band GOT7
,
breaking news kpop
,
daily kpop news
,
Fandom
,
Got7
,
GOT7 KPOP
,
GOT7 leader
,
got7 mark
,
GOT7 member
,
GOT7 members
,
GOT7 news
,
GOT7_Jay B
,
got7_Jinyoung
,
GOT7_Youngjae
,
Jaebeom Lim
,
JAY B
,
JAY B fan meeting
,
JAY B news
,
JAY B SOMO: FUME
,
JB
,
JJ Project
,
Jus2
,
Korean celeb news
,
Korean singer
,
Korean singer songwriter
,
KPOP
,
Kpop album
,
Kpop beauty routine
,
Kpop boy group
,
kpop celebrity news
,
Kpop chart and news
,
Kpop colllaboration
,
KPOP comeback
,
Kpop current news
,
kpop daily news
,
Kpop fashion
,
Kpop girls group
,
Kpop GOT7
,
KPOP GOT7 NEWS
,
Kpop idols
,
Kpop issues
,
kpop Jay B
,
Kpop latest news
,
Kpop music chart
,
Kpop news
,
Kpop news articles
,
Kpop news sites
,
kpop news update
,
Kpop recent news
,
Kpop skin care routine
,
Kpop skincare routine
,
KPop trending news
,
Kpop_Got7
,
KPOPNEWS
,
singer JAY B
,
South Korean singer songwriter
,
the best kpop girl group
,
the best kpop girl group of 2021
,
the best kpop group of 2021
,
the top kpop group
,
top kpop boy group
,
top kpop girl group