Girls' Generation member Tiffany showed off her innocence and shared her recent status.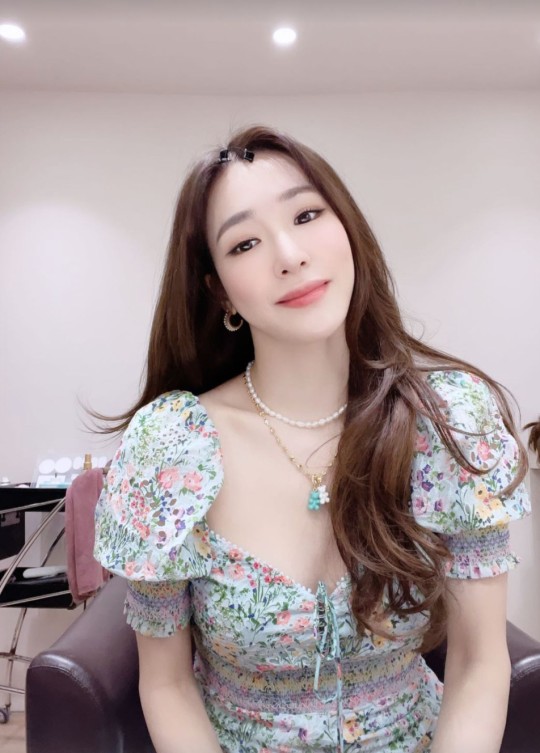 On July 14th, Tiffany released several photos of her current status through her Instagram story.
In the photo, Tiffany is wearing a floral dress and smiling brightly.
Also, Tiffany showed off her glamorous body through the photos.
Currently, Girls' Generation Tiffany appears on the musical 'Chicago.'
In fact, Tiffany is playing the role of Roxie Hart in her first musical challenge, 'Chicago.'
So, many fans are paying attention to her first musical career.
Read More About: Munchman Denies Allegation Of Narcotic Overdose
2021 kpop girl idols
,
2021 kpop news
,
2021 kpop news updates
,
2021 kpop updates
,
2021 updates on kpop
,
Girls Generation
,
girls generation kpop
,
girls generation news
,
Girls generation Tiffany
,
girls generation updates
,
girls generation_tifanny
,
KPOP
,
Kpop 2021
,
Kpop artist
,
Kpop artists
,
Kpop idols
,
Kpop news
,
Kpop trend
,
Kpop trending
,
KPop trending news
,
Kpop trending now
,
KPOP2021
,
Kpopall
,
KPOPIDA
,
KPOPNEWS
,
tiffany
,
Tiffany Instagram
,
Trending
,
trending 2021
,
trending kpop
,
Trending Kpop news
,
trending kpop update
,
trending news
,
trending update kpop