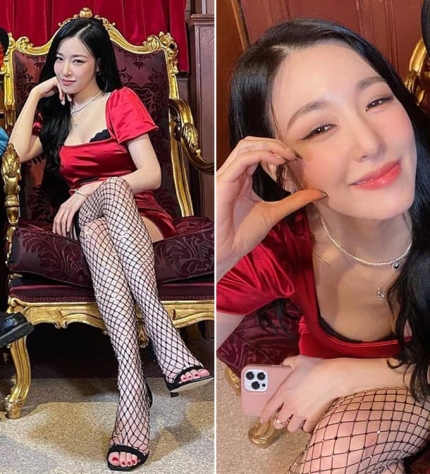 Girls Generation member Tiffany Young showed off her fascinating mesh fashion.
On March 11th, Tiffany Young released a photo taken with Jae Jae, the PD and MC of SBS YouTube channel, 'Civilization Express.' The photo is posted on her Instagram on the 11th, with the caption, "Tell me what are you doing."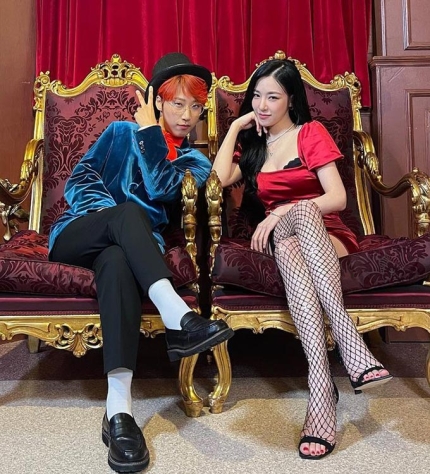 Tiffany Young is posing in a gorgeous chair along with Jae Jae, a red-haired wearing a blue velvet jacket in the published photo.
Tiffany Young is wearing a red dress with a deep square neckline, mesh stockings with sparkling jewels and black sandals.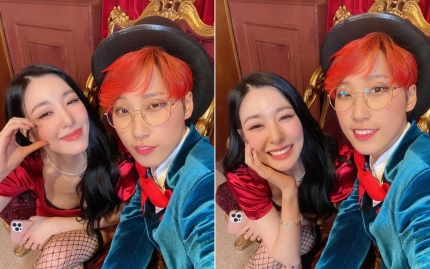 Tiffany Young also wore a black lace inner with her deep neckline, revealing a bold style.
Tiffany Young layered cute chokers and necklaces to fill the empty neckline. Accessories such as bracelets and rings also add up to her stylish look.
Girls Generation member Yuri saw Tiffany's photo taken with Jae Jae. Yuri cheered for them by leaving a comment saying, "Tell me what are you doing. Here's the best combination."
Meanwhile, Tiffany Young appeared as a guest on the JTBC entertainment program 'Knowing Brother.' She showed off her artistic sense during the guesting. Also, she will appear in the musical 'Chicago,' which runs from April 2nd to July 18th. On the other hand, Girl Generations, which Tifanny belongs to, is discussing their comeback.