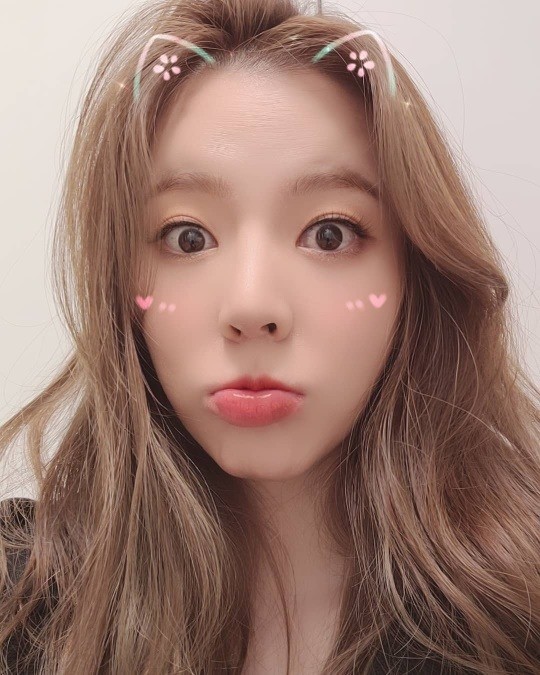 Girls' Generation member Sunny boasted her pretty face.
On the 26th of April, Singer Sunny posted a photo on her Instagram with the caption, "Surprise!!"
In the published photos, she is looking at the camera while showing off her gorgeous appearance. She put on a cute sticker and caught the viewers' attention as she showed off her attractive beauty.
Girls' Generation, who debuted in 2007, recently showed off their friendship by releasing a group photo captured from their online fan meeting on the 5000th day of their debut. Sunny has appeared in the SBS Plus beauty program 'Trend Record,' which ended in November 2020.
Read More About: Heize Reacted To Taeyeon's Suit Fit
2021 kpop girl idols
,
2021 kpop news
,
2021 kpop news updates
,
2021 kpop updates
,
Girls Generation
,
girls generation sunny
,
girls generation_sunny
,
KPOP
,
Kpop 2021
,
Kpop artist
,
kpop girl idols
,
Kpop idols
,
Kpop news
,
Kpop trend
,
Kpop trending
,
KPop trending news
,
Kpop trending now
,
KPOP2021
,
KPOPIDA
,
KPOPNEWS
,
sunny
,
sunny isntagram
,
Sunny visuals
,
Trending
,
trending 2021
,
trending kpop
,
Trending Kpop news
,
trending kpop update
,
trending news
,
trending update kpop