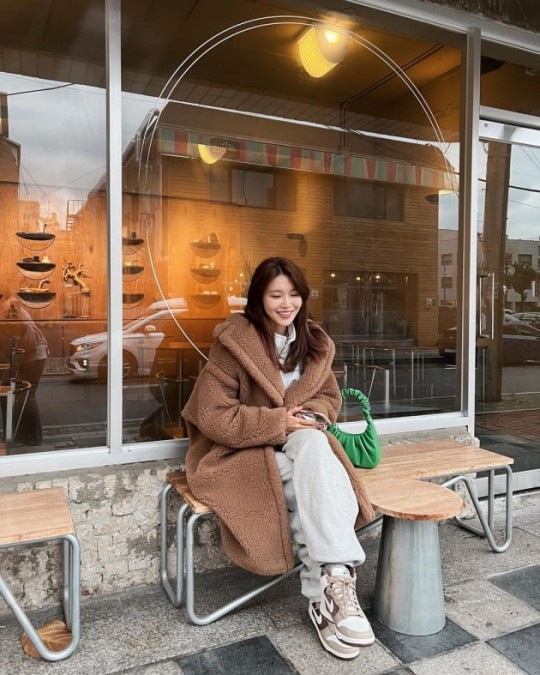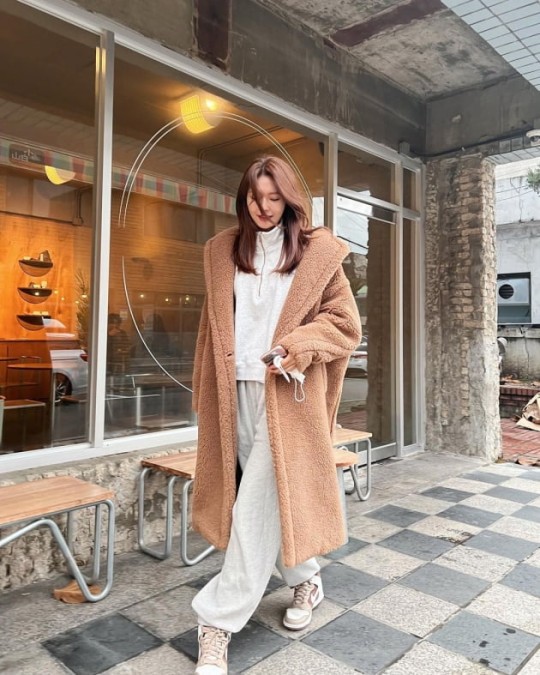 Sooyoung Choi, a member of the Kpop group Girls' Generation, enjoyed the autumn mood.
Sooyoung posted a photo on her Instagram on November 30 with teddy bears, autumn leaves, and heart emoticons. In the picture, she went out wearing comfortable training clothes and sneakers. She even wore a brown teddy bear coat worth about 5 million won from a luxury brand and gave points with a green vegan bag worth about 100,000 won. Her slim body and bright smile catch the eyes of the fans.
Kpop group Girl's Generation member Sooyoung appeared in the drama 'Run On' and the movie 'New Year's Eve.'
In fact, she is in a relationship with actor Kyungho Jung.
Read More About: Mujin Lee Will Release A New Song Featuring Heize
2021 kpop news
,
2021 kpop news updates
,
2021 news kpop
,
best kpop news site
,
breaking news kpop
,
daily kpop news
,
girl generation yuri
,
Girls Generation
,
girls generation birthday
,
girls generation kpop
,
girls generation kpop news
,
girls generation news
,
girls generation Seohyun
,
girls generation sunny
,
girls generation taeyeon
,
Girls generation Tiffany
,
girls generation updates
,
girls generation_hyoyeon
,
girls generation_sunny
,
girls generation_tifanny
,
girls generation_Yoonah
,
Girls generation_yuri
,
girls' generatio seohyunn
,
Girls' Generation
,
Korean celeb news
,
KPOP
,
Kpop 2021
,
Kpop artist
,
Kpop artists
,
kpop celebrity news
,
Kpop chart and news
,
kpop daily news
,
Kpop idols
,
Kpop latest news
,
Kpop news
,
Kpop news articles
,
kpop news update
,
Kpop recent news
,
Kpop trend
,
Kpop trending
,
KPop trending news
,
Kpop trending now
,
KPOP2021
,
KPOPIDA
,
KPOPNEWS
,
Kpopnews 2021
,
sunmi girls generation
,
trending kpop
,
Trending Kpop news
,
trending kpop update
,
trending news
,
trending update kpop