Seohyun, an actress and member of Girls' Generation, shared her recent status.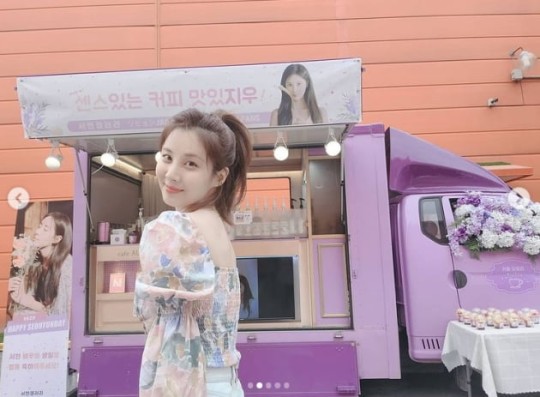 Girls' Generation Seohyun posted on her Instagram on June 18th. The post says, "The sense given by our fans. It was delicious. I was strong, and I love you. Netflix Movie #MoralSense."
Seohyun took a picture of herself in the background of a snack truck sent by fans at the drama set in the published photo.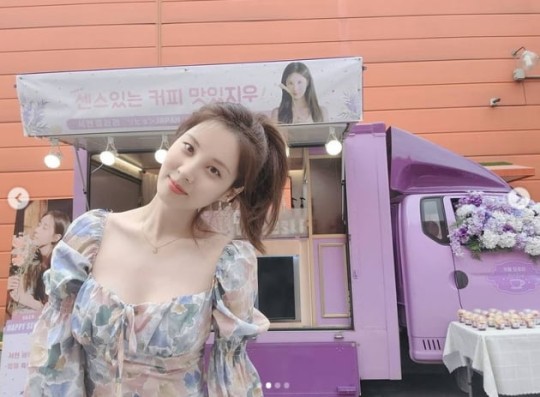 Earlier, Seohyun has confirmed her appearance in the Netflix movie 'Moral Sense' (working title).
Read More About: WJSN & ATEEZ Will Be Having A Special Meeting With Their Fans
2021 kpop girl idols
,
2021 kpop news
,
2021 kpop updates
,
Girls Generation
,
girls generation Seohyun
,
girls' generatio seohyunn
,
KPOP
,
Kpop 2021
,
Kpop artist
,
Kpop artists
,
Kpop idols
,
Kpop news
,
Kpop trend
,
Kpop trending
,
KPop trending news
,
Kpop trending now
,
kpop trending update
,
KPOP2021
,
Kpopall
,
KPOPIDA
,
KPOPNEWS
,
Seohyun
,
seohyun instagram
,
Trending
,
trending 2021
,
trending kpop
,
Trending Kpop news
,
trending kpop update
,
trending news
,
trending update kpop