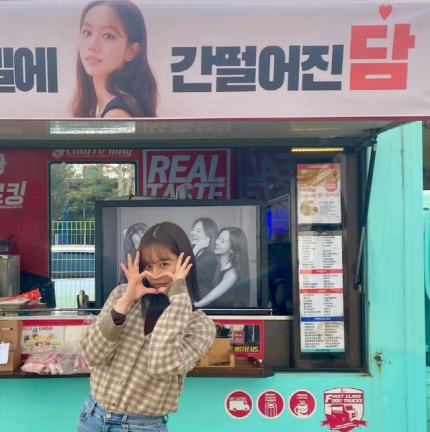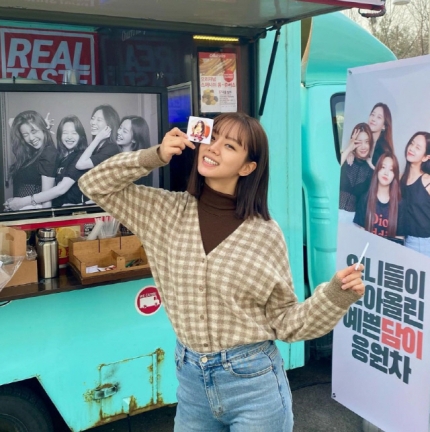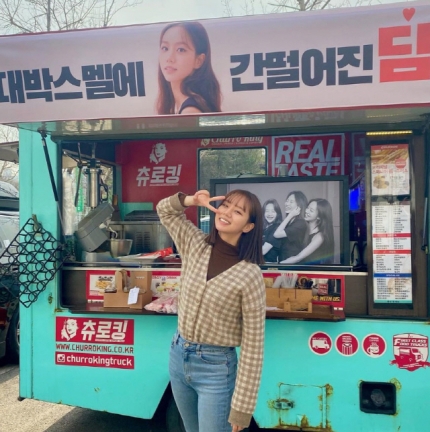 Singer and actress Hyeri received a tea truck from Girl's Day.
Hyeri posted a photo on her Instagram on the 18th, saying, "It's a surprise gift from my sisters."
There is a picture of Hyeri taking a shot in front of a tea truck in the photo. Her co-Girls' Day members Sojin, Yura, and Mina, sent her the tea truck. The older sisters gave a tea truck to their youngest member. She is currently filming tvN's new drama 'Live Together.' At that time, the members express their support and affection with the phrase 'To the pretty girl that the sisters sent a cheering car for.'
In response, Hyeri expressed her affection with sister heart's Aegyo saying, "Thanks to you, its a very happy day.
Currently, she is filming tvN's new drama 'Live Together.
Post You May Also Like: Jennie's Fans Truck Protect In Front Of YG's Office Building