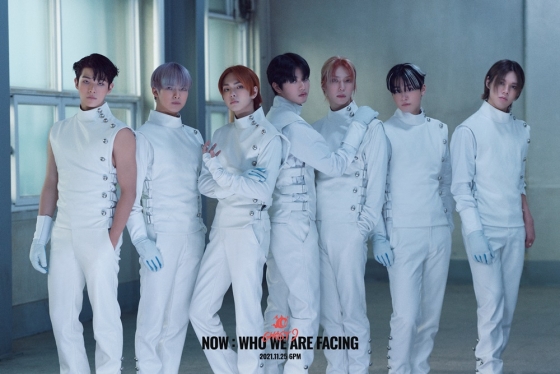 The Kpop group Ghost9 showed a different appearance by perfectly wearing a fencing suit. Ghost9 (Junhyung, Shin, Kangsung, Junseong, Prince, Woojin, and Jinwoo) released the first concept photo of their new mini-album 'Now: Who Are Facing' on their official social media at noon on November 12.
Ghost9 gave off an atmosphere different from their previous work through individual photos. Junhyung exudes strong masculinity. Then, Kangsung showed off a cartoon-like visual, and Shin overwhelmed viewers' eyes with his sharp eyes and strong force. Also, Woojin stands out with his serious charisma and innocent appeal.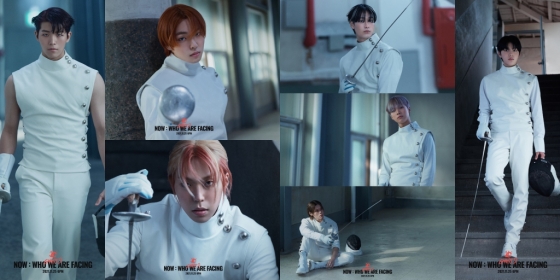 Jinwoo, who shows the standard of a good-looking man just standing, Junseong, who gave off a cold yet dreamy aura at the same time, and Prince, who showed a deeper charm with apparent features and deep eyes, were unveiled.
Ghost9 showed different charms and gave off seven-style synergy through the group photo. Notably, they gave off pleasant energy just by looking at their refreshing charm in their previous work. This time, Ghost9 hints at returning with a different transformation that combines better visuals and intense charisma. So, they are raising expectations for the story of their new album.
Meanwhile, Kpop group Ghost9 will release their new mini-album 'Now: Who We Are Facing' on various music sites at 6 pm on November 25.
Read More About: T-ARA Eunjung Shows Her Hidden Sensuality, Radiating Goddess Beauty!
2021 kpop news
,
2021 kpop news updates
,
2021 kpop updates
,
2021 news kpop
,
best kpop news site
,
daily kpop news
,
Ghost Nine
,
Ghost9
,
ghost9 kpop
,
ghost9 updates
,
ghost9_up all night
,
Korean celeb news
,
KPOP
,
Kpop 2021
,
Kpop artist
,
Kpop artists
,
kpop celebrity news
,
kpop daily news
,
kpop ghost9
,
kpop ghost9 news
,
Kpop idols
,
Kpop latest news
,
Kpop news
,
kpop news update
,
Kpop recent news
,
KPop treasure
,
Kpop trend
,
Kpop trending
,
KPop trending news
,
Kpop trending now
,
kpop trending update
,
KPOP2021
,
Kpopall
,
KPOPIDA
,
KPOPNEWS
,
Kpopnews 2021
,
Kpopnews2021
,
latest kpop news
,
recent kpop news
,
Trending
,
trending 2021
,
trending kpop
,
Trending Kpop news
,
trending kpop update
,
trending news
,
trending update kpop