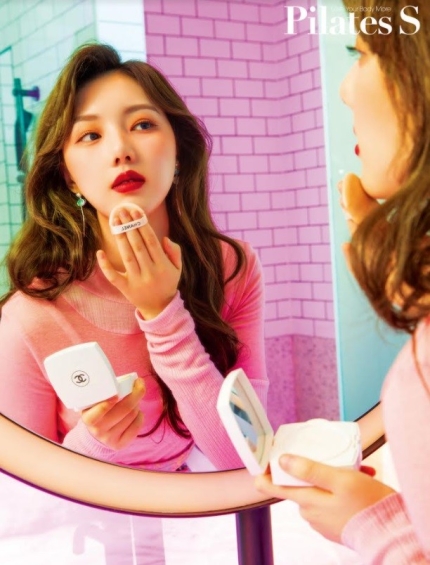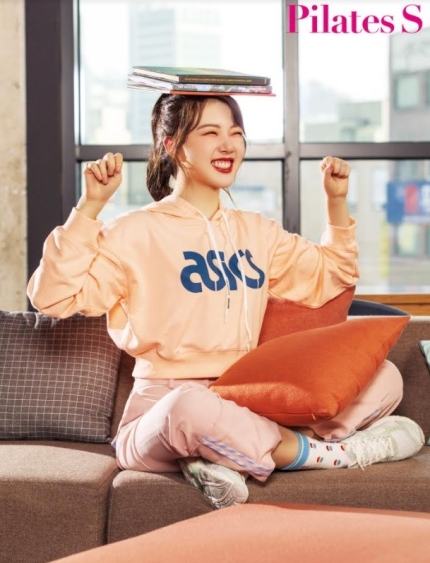 Girl group GFriend's Yerin decorated the cover of the March issue of 'Pilates S'.

With the theme 'Sunny & Shiny Day Out', Yerin captured the lively movement of enjoying the early spring days. The photoshoot took place at a hotel near Hongdae, which is the center of street culture. In the photo, Yerin shoots in different locations. The photoshoot took place in artist rooms, lounges, studios, and bars to create a variety of styles. It ranges from expressing a cute appearance, a naughty concept, and a mature woman.

There was an interview along with the photoshoot. Yerin has been an idol for 7 years. She said, "I think I will have a little time to learn and discover myself more and adapt whenever the year changes. I have come to realize that not only the bright and cheerful appearance of mine has been hiding. I am also hiding other aspects. Compared to the rookie days, the biggest difference was to put 'fans' as my top priority, giving a glimpse of the extreme love for my fans."
Yerin also said, "I have a lot more fans than when I debuted. Now, due to the coronavirus crisis, I can only meet my fans through broadcasting. But in the past, we met frequently offline and I have received a lot of heartfelt support. Since a year ago, I could hardly get on the stage, so I couldn't face the fans directly. My heart is too big to be empty. I really want to see my fans." she repeatedly emphasized and expressed regret.

Nowadays, long after losing normal life due to Coronavirus, Yerin continued sincere conversations on various topics. She had discussed what she wants to do and some of her own health secrets. "From a while ago, I have had a personal desire to learn something. When everything's alright and normal, I want to do different things. I'll go horseback riding, tennis, golf, etc. I would like to experience new things as much as possible."
Yerin said, "I will not stop communicating online until the day I meet my fans in person."
Meanwhile, the lovely and alluring Yerin's March issue of 'Pilates S' pictorial and interview are published in 16 pages. Currently, there are pre-orders at online bookstores such as Yes24, Aladdin, and Interpark.