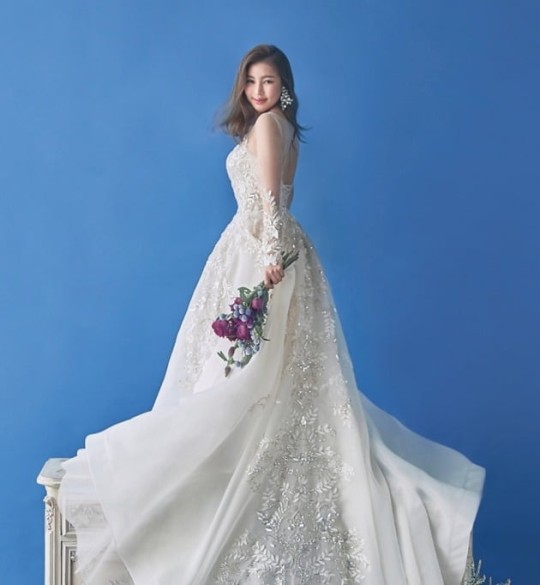 Kpop singer Gain Song showed off her look wearing a wedding dress.
On December 24, Wedding 21 released a pictorial photo with 'Trot Goddess' Gain Song. Through this pictorial, she showed a side that she hadn't revealed to the public before.
Gain showed off her radiant charm in various dresses in the pictorial. She caught the attention of fans by digesting everything from off-shoulder dresses to dresses with beaded decorations. In addition, Gain, wearing a tiara, radiated a goddess-like aura and attracted attention with the model-like dress fit.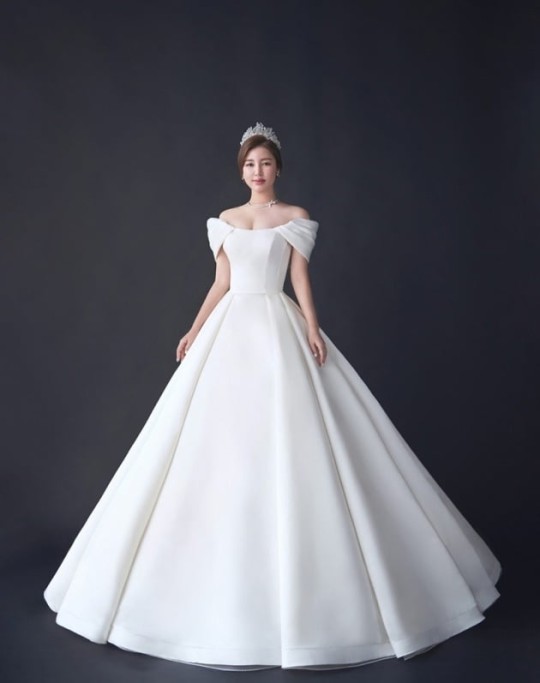 Kpop singer Gain Song appeared as a judge in JTBC's 'Arts Master: The War of Hip-Hop Singers,' which ended on December 21. Recently, Gain confirmed the release of a new song in January.
Her new song expresses the pain of separated families and the displaced people who cannot return to their hometown and the longing and sorrow for their families. Reports said that it is the last work of the late composer Youngho Baek, who made masterpiece songs.
Read More About: OMEGA X Unveils Unit Photo & Video For Their 2nd Mini-Album 'LOVE ME LIKE'
2021 kpop news
,
2021 kpop news updates
,
best kpop news site
,
breaking news kpop
,
daily kpop news
,
GAIN SONG
,
jtbc sing again
,
Korean celeb news
,
KPOP
,
Kpop artist
,
Kpop artists
,
kpop celebrity news
,
Kpop chart and news
,
Kpop current news
,
kpop daily news
,
Kpop idols
,
Kpop latest news
,
Kpop news
,
Kpop news articles
,
Kpop news sites
,
kpop news update
,
Kpop recent news
,
kpop singer gain song
,
kpop song gain
,
Kpop trend
,
Kpop trending
,
KPop trending news
,
Kpop trending now
,
kpop trending update
,
KPOP2021
,
KPOPIDA
,
KPOPNEWS
,
Sing Again contestant
,
singer gain song
,
SONG GAIN
,
Trending
,
trending 2021
,
trending kpop
,
Trending Kpop news
,
trending kpop update
,
trending news
,
trending update kpop