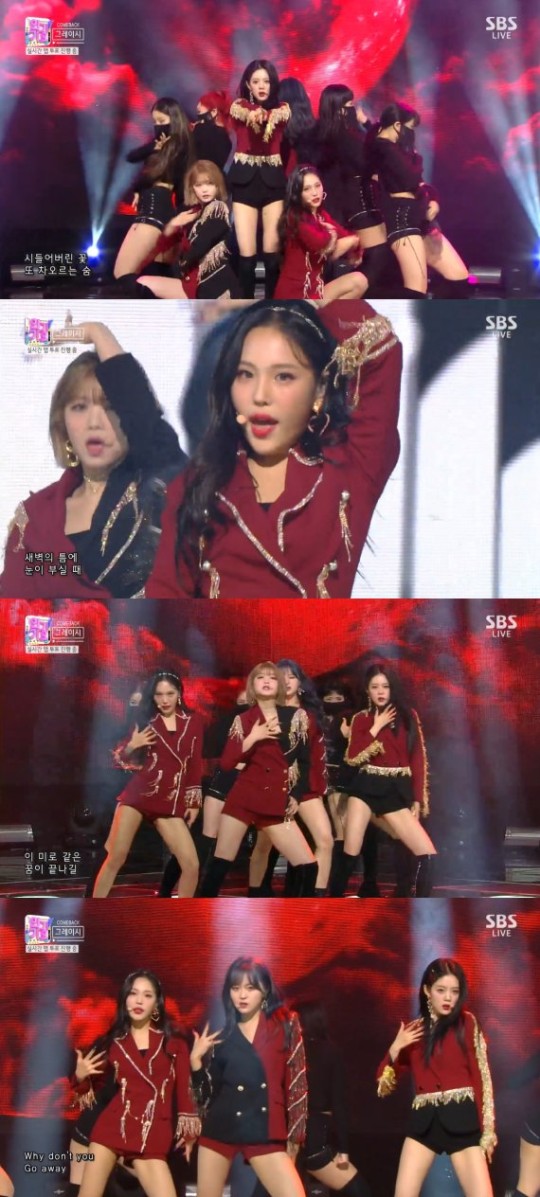 Girl group G-reyish shown off an upgraded charm in their comeback performance on 'Inkigayo'.
On March 7th, G-reyish appeared on SBS 'Inkigayo'. She showed off their title song 'Blood Night', from their first mini-album 'M', released on the 5th.
G-reyish filled the stage with colorful visuals and their mature attitude. It made the hearts of the viewers excited as they make eye contact with the camera and ultimately with their fans. G-reyish added fun with a group dance and perfect teamwork that matched the modifier 'Impossible Girl Group'.
Their new song 'Blood Night' is a dance song that stands out with a strong bass introduction. It's a song depicting the situation of trying to escape from dreams covered with regrets. The lyrics suited perfectly with G-reyish, which they expressed impressively.
G-reyish just made a comeback to the music industry with their mini-album 'M'. They are expected to continue their comeback activities by appearing on various music broadcasts.
G-reyish
,
greyish comeback
,
greyish jeong yena
,
greyish johnny gogo lyrics
,
greyish johnny gogo mp3
,
greyish k2nblog
,
greyish kili kili
,
greyish kili kili lyrics
,
greyish kpop group
,
greyish profile
,
gyeish
,
KPOP
,
Kpop girl artist
,
KPOP GIRL GROUP
,
kpop girl idols
,
kpop greish
,
Kpop hottest singer
,
Kpop idols
,
Kpop issues
,
Kpop news
,
Kpop trending
,
Kpop websites
,
KPOP2021
,
KPOPIDA
,
KPOPNEWS
,
Kpopstars
,
Trending Kpop news