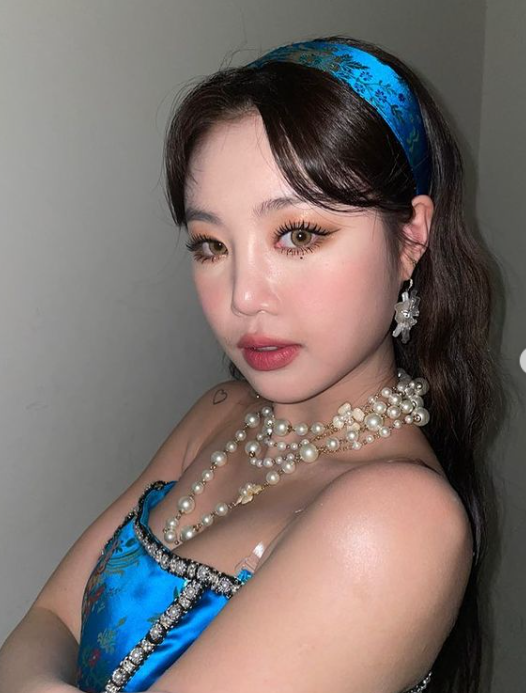 Mr. A revealed G-Idle member Sujin's school violence that she held a knife at the bad guys who slandered her.
According to sports trends on the 22nd, a victim filed a complaint with the Seocho Police Station in Seoul on the previous day for insults and defamation against some netizens who made secondary abuses through malicious comments online. It is said that there are dozens of complaints filed.
Some fans of G-Idle Sujin poured out bad comments and slander against Mr. A. Mr. A appealed to stop the damage caused by the secondary abuse. Also, he revealed a malicious message received through SNS and said, "Please refrain from writing speculation and accusations to both the victim and the perpetrator. If you have a family, even the second perpetrators should live properly."
As the slander continued afterward, "I tried to let go of it, and I realized that these things are potential murderers and that I am a school violence perpetrator. I will sue everything for my future children without prejudice. I will find each comment and post like a rat and sue them all."
Meanwhile, after Mr. A's revelation, G-Idle Sujin denied the suspicion of abuse. The agency sued Mr. A on the 19th of last month for spreading false information and defamation.
In response, Mr. A's representative filed a complaint and said, "We plan to obtain additional witnesses and testimonies and submit them to the investigative agency."
Read More About: Controversial Idols Naeun, Sujin, and Hyunjin Made The Advertising Industry Back Out
2021 kpop girl idols
,
2021 kpop news
,
2021 kpop news updates
,
2021 kpop updates
,
2021 updates on kpop
,
g-idle
,
G-idle_Sujin
,
KPOP
,
Kpop 2021
,
Kpop artist
,
Kpop news
,
Kpop trend
,
Kpop trending
,
KPop trending news
,
Kpop trending now
,
kpop trending update
,
KPOP2021
,
KPOPIDA
,
KPOPNEWS
,
Trending
,
trending 2021
,
trending kpop
,
Trending Kpop news
,
trending kpop update
,
trending news
,
trending update kpop
,
trending updte