Kpop group f(x) member Victoria celebrates the 12th anniversary of f(x)'s debut.
On September 5th, Victoria posted on her official social media account, "Congratulations on our 12th anniversary. Happy 12th anniversary!"
She also added a photo along with the post. This photo is the album jacket of f(x)'s 3rd full-length album, 'Red Light,' released on July 7, 2014.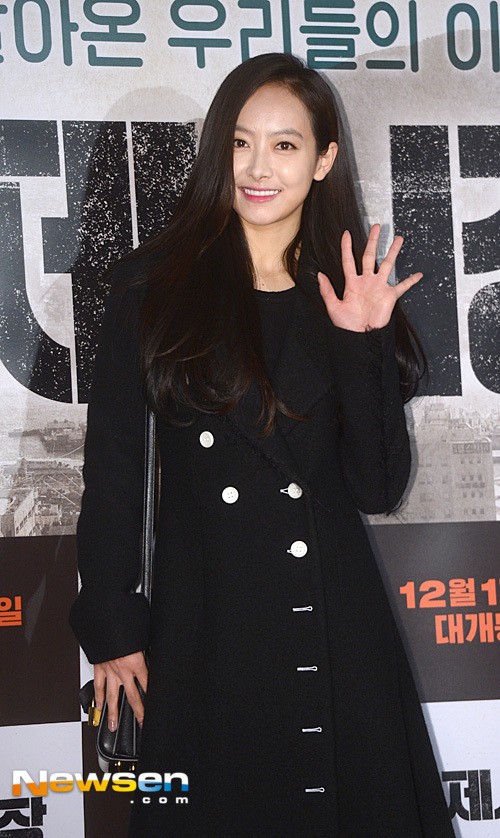 f(x) celebrated their 12th anniversary this year. On September 5, 2009, Victoria, along with Krystal, Luna, Amber, and the late Sulli, started their singing career as members of SM Entertainment's group f(x). Starting with their debut song 'LA chA TA,' they made hits such as 'Rum Pum Pum Pum,' 'Hot Summer,' and 'Electric Shock,' receiving love from domestic and foreign music fans.
Kpop group f(x) is virtually disbanded. The late Sulli left the team in August 2015. Then, f(x) reorganized, turning it into a four-member group (Victoria, Krystal, Luna, and Amber). They released their 4th full-length album, '4 Walls,' in October 2015. Since then, they have focused on individual activities without releasing an album.
Amber and Luna stood alone with the expiration of their contract in September 2019. Then, Krystal finished her contract in August of last year and then joined H& Entertainment. Victoria is concentrating on local activities after finishing her 12-year contract with SM Entertainment this year and leaving for China.
Read More About: AB6IX, 'MO' COMPLETE' Promotion Scheduler Released
A
,
Amber
,
Celebration
,
F(X)
,
f(x) 12th anniversary
,
f(x) Amber
,
f(x) anniversary
,
f(x) disband
,
f(x) Electric Shock
,
f(x) Hot Summer
,
f(x) Krystal
,
f(x) La Cha Ta
,
f(x) members
,
f(x) news
,
f(x) red light
,
f(x) Rum Pum Pum Pum
,
f(x) sulli
,
f(x) updates
,
f(x) Victoria
,
F(X)_Luna
,
fx members
,
group f(x)
,
Korean celeb news
,
KPOP
,
Kpop 2021
,
Kpop artist
,
Kpop artists
,
kpop celebrations
,
kpop celebrity news
,
kpop f(x)
,
kpop f(x) news
,
Kpop group f(x)
,
Kpop idols
,
Kpop latest news
,
kpop latest updates
,
Kpop news
,
Kpop recent news
,
Kpop trend
,
Kpop trending
,
KPop trending news
,
Kpop trending now
,
KPOP2021
,
Kpopall
,
KPOPIDA
,
KPOPNEWS
,
Krystal Jung
,
Late Sulli
,
latest kpop news
,
latest kpop updates
,
recent kpop news
,
trending kpop
,
Trending Kpop news
,
trending kpop update
,
trending update kpop
,
Victoria