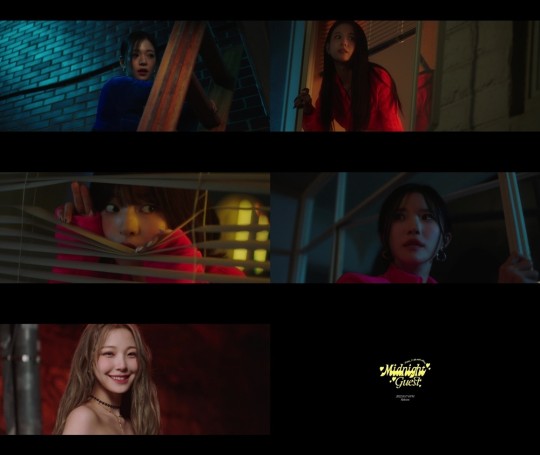 Kpop group fromis_9 will release their fourth mini-album 'Midnight Guest' on January 17, Pledis Entertainment announced on December 30.
fromis_9 released a concept trailer for 'Midnight Guest' on their official YouTube channel on the same day.
Kpop group fromis_9 released a special single 'Talk & Talk' in September of this year and radiated refreshing energy. They climbed to the top of music sites during its release and achieved first place on music shows for the first time since their debut.
Read More About: WEi Yohan Kim Exudes Chic Style Through His Solo Comeback
2021 kpop news
,
2021 kpop news updates
,
best kpop news site
,
breaking news kpop
,
daily kpop news
,
FROMIS_9
,
Fromis_9 comeback
,
fromis_9 GROUP
,
fromis_9 kpop
,
Fromis_9 new agency
,
Fromis_9 news
,
FROMM
,
girl group Fromis_9
,
Korean celeb news
,
KPOP
,
Kpop artist
,
Kpop artists
,
kpop celebrity news
,
Kpop chart and news
,
Kpop current news
,
kpop daily news
,
kpop fromis_9
,
kpop Fromis_9 news
,
kpop group Fromis_9
,
Kpop idols
,
Kpop latest news
,
Kpop news
,
Kpop news articles
,
Kpop news sites
,
kpop news update
,
Kpop recent news
,
Kpop trending
,
KPop trending news
,
Kpop trending now
,
KPOP2021
,
KPOPIDA
,
KPOPNEWS
,
trending kpop
,
Trending Kpop news
,
trending kpop update
,
trending news
,
trending update kpop