K-pop group fromis_9 shared their feelings about transferring to Pledis Entertainment.
On the afternoon of January 17, fromis_9 held an online and offline media showcase to celebrate the release of their 4th mini-album, 'Midnight Guest.'
Regarding the album concept, Jiheon Baek said, "It's a concept that transforms at midnight. We became adults this time. All the members are now adults. That's why we think we'll be able to show you a more mature side of us," she said.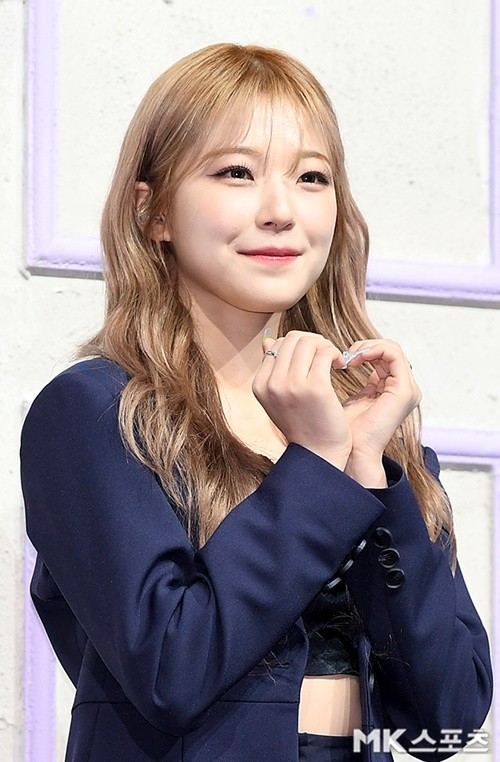 K-pop group fromis_9 is the only female artist on the HYBE Labels. Saerom Lee said, "It comes as a pressure to have a big company name attached to it. I think it has become a driving force to imprint (the group) beyond the pressure of everyone. We will show you a better side as much as you help and support us," she said.
Regarding the changes after the transfer, fromis_9 Hayoung said, "It's already our second album after the transfer. "(CEO Sungsoo Han) has been producing since our debut. But, now he seems to have changed his mind and support a wide range of other parts. We also have a growing desire to make a new start and try more."
Also, Jisun Roh said, "We've been working with the PD since our debut, and we were able to have fun again this time. After the transfer, we received a good response from the album, so I think we prepared it with more excitement. It's good to transfer to Pledis Entertainment."
Read More About: GFRIEND YUJU To Make Her Solo Debut Today!
2022 kpop trending
,
2022 kpop updates
,
2022 latest news
,
breaking news kpop
,
BTS trending news
,
daily kpop news
,
FROMIS_9
,
Fromis_9 comeback
,
fromis_9 GROUP
,
fromis_9 kpop
,
Fromis_9 new agency
,
Fromis_9 news
,
girl group Fromis_9
,
Korean celeb news
,
KPOP
,
kpop 2022
,
KPOP 2022 NEWS
,
Kpop artist
,
kpop celebrity news
,
Kpop chart and news
,
Kpop current news
,
kpop daily news
,
kpop fromis_9
,
kpop Fromis_9 news
,
kpop group Fromis_9
,
Kpop idols
,
Kpop latest news
,
Kpop news
,
Kpop news articles
,
Kpop news sites
,
kpop news update
,
Kpop recent news
,
Kpop trending
,
KPop trending news
,
KPOP2021
,
KPOPIDA
,
KPOPNEWS
,
Trending
,
trending kpop
,
Trending Kpop news
,
trending kpop update
,
trending news
,
trending update kpop