Kpop crossover group Forestella was recognized for its brand value by winning in the 2021 Brand of the Year Awards.
Forestella (Hyungho Kang, Woorim Ko, Doohoon Bae, Mingue Cho) won the 'Crossover Group of the Year' award at the '2021 Brand of the Year Awards. It is Korea's largest brand award, which conducts public voting every year.
After winning the final victory in JTBC's 'Phantom Singer 2,' which aired in 2017, they achieved a gold album certification starting with their debut album 'Evolution' in 2018. Since then, Forestella has established itself as a representative crossover group in Korea through steady music and broadcasting activities.
This year, Forestella achieved a platinum album in a month, with the 3rd full-length album 'The Forestella' released in April. Also, they appeared on JTBC's 'Phantom Singer All-Star Game' to create a legendary performance every time. As a result, they are receiving great love from viewers.
In addition, the group participated in KBS 2TV's 'Immortal Song,' 'Joseon Pop Again,' and 'Korea On Stage,' presenting meaningful performances. They continuously communicate with music fans by hosting a national tour concert of 'The Forestella 2021.'
So, after winning the 'Crossover Group of the Year,' Forestella, which established a unique position, is paying attention to what kind of music and performance will impress many people in the future.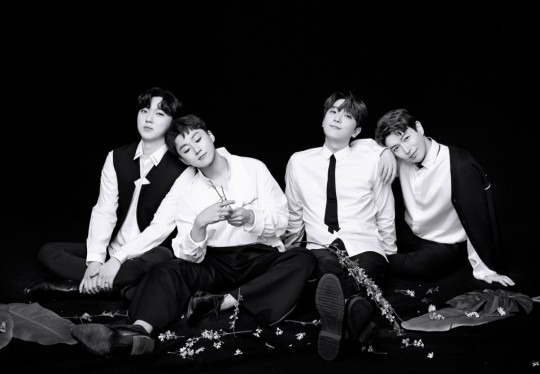 Read More About; ONEUS Seoho & Keonhee Reinterprets 10CM's 'Tonight, I'm Afraid Of The Dark'
' 'Joseon Pop Again
,
' and 'Korea On Stage
,
crossover group Forestella
,
Crossover Group of the Year
,
Doohoon Bae
,
Forestella
,
Forestella kpop
,
Hyungho Kang
,
In addition
,
Joseon Pop Again
,
JTBC's 'Phantom Singer 2
,
JTBC's 'Phantom Singer All-Star Game
,
KBS 2TV's 'Immortal Song
,
Korea On Stage
,
KPOP
,
Kpop 2021
,
Kpop artist
,
Kpop artists
,
Kpop idols
,
Kpop news
,
Kpop trend
,
Kpop trending
,
KPop trending news
,
Kpop trending now
,
KPOP2021
,
Kpopall
,
KPOPIDA
,
KPOPNEWS
,
kpp Forestella
,
singer Forestella
,
the group participated in KBS 2TV's 'Immortal Song
,
trending kpop
,
Trending Kpop news
,
trending kpop update
,
trending update kpop
,
Woorim Ko