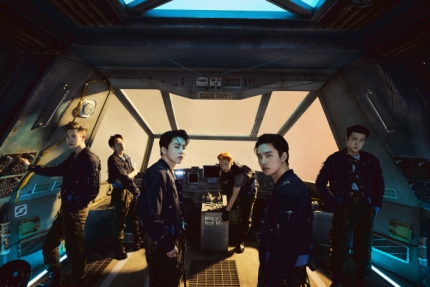 EXO will be releasing their special album 'DON'T FIGHT THE FEELING' at 6 pm on June 7th.
This album became a 'million-seller' at once, recording its highest record with 1,220,181 pre-orders alone.
The title song 'Don't Fight the Feeling' is a dance song with a light rhythm, synthesizer, and heavy bass. Hitmaker KENZIE wrote the lyrics. It contains the charisma of youth running freely at enormous moments of choices in life.
In addition, there are a total of five songs in this album. Aside from the title track 'Don't Fight The Feeling, it includes 'Paradise' with a funky atmosphere, 'No Matter' with retro sensibilities, 'Runaway' with magnificent vocal harmony, and 'Just As Usual,' a warm healing song.
Read More About: 2NE1 Bom Park Reveals Her Cellist Sister
Chanyeol of EXO
,
EXO
,
Exo album
,
Exo Comeback
,
Exo news
,
exo updates
,
Exo_Beakhyun
,
EXO_Chanyeol
,
EXO_Kai
,
EXO_NEWS
,
exo_sehun
,
EXO's Baekhyun
,
KPOP
,
Kpop 2021
,
Kpop artist
,
Kpop artists
,
Kpop idols
,
Kpop news
,
Kpop trend
,
Kpop trending
,
KPop trending news
,
Kpop trending now
,
Kpop_EXO
,
KPOP2021
,
KPOPIDA
,
KPOPNEWS
,
trending kpop
,
Trending Kpop news
,
trending kpop update
,
trending update kpop