EXO took first place on the Gaon album chart.
EXO's special album 'DON'T FIGHT THE FEELING,' released on June 7th, ranked first on the weekly Gaon album chart anounced on June 17th. It only means that the group is showing its music power once again.
With this album, EXO recorded sales of 1 million copies within a week of its release. This will be their 6th 'million-seller' in their career.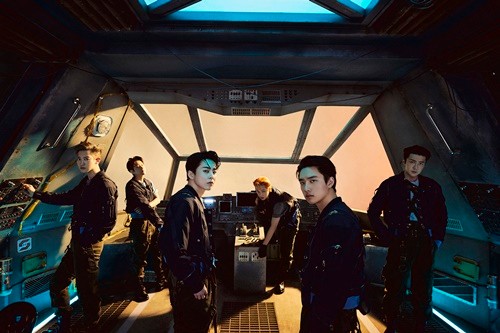 In addition, EXO has proved its global popularity by ranking first in the domestic album and music charts and iTunes top album chart in 87 regions worldwide. Besides, they also topped China's QQ Music, KuGou Music, and Kuwo Music digital album sales charts.
This special album includes a total of five songs. It consists of the title song 'Don't fight the feeling,' 'Paradise,' 'No matter,' 'Runaway,' and 'Just as usual.' With these songs, music fans can see EXO's various musical talents.
Also, the online exhibition where you can enjoy content related to EXO's special album in VR (virtual reality) is getting a good response because fans can view it for free through the U+VR application.
Read More About: APRIL Chaewon Denies Hyunjoo Lee's Bullying Claims
2021 kpop news
,
2021 kpop news updates
,
2021 kpop updates
,
dont fight the feeling
,
EXO
,
Exo album
,
Exo Comeback
,
Exo news
,
exo special album
,
exo updates
,
EXO_NEWS
,
KPOP
,
Kpop 2021
,
Kpop artist
,
Kpop artists
,
Kpop idols
,
Kpop news
,
Kpop trend
,
Kpop trending
,
KPop trending news
,
Kpop trending now
,
kpop trending update
,
Kpop_EXO
,
KPOP2021
,
Kpopall
,
KPOPIDA
,
KPOPNEWS
,
Trending
,
trending 2021
,
trending kpop
,
Trending Kpop news
,
trending kpop update
,
trending news
,
trending update kpop