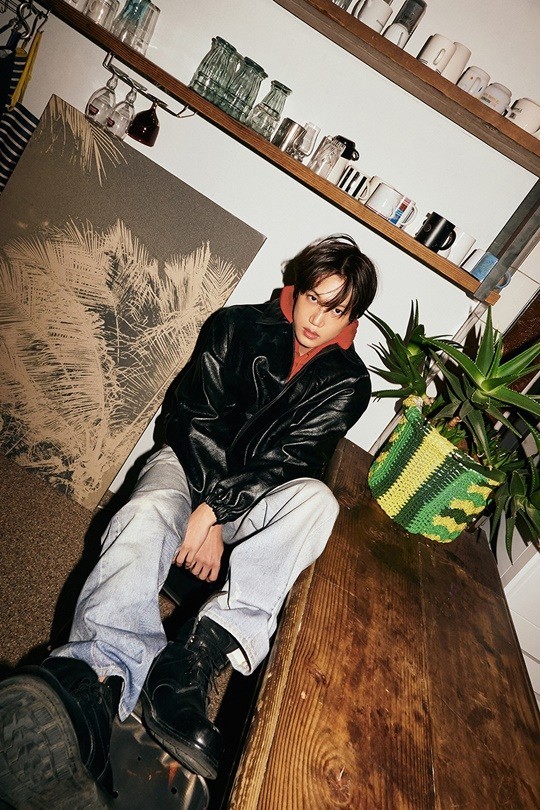 Kpop group EXO member Kai is a hot topic after the British fashion magazine GLAMOUR selected him as one of the '10 Biggest Style Icons Of 2021.'
British fashion magazine GLAMOUR released 'The 10 biggest style icons of 2021' on their official website on December 16. Kai was the only Korean artist, along with Zendaya, Dua Lipa, Justin Bieber, Harry Styles, and Lady Gaga.
Particularly, GLAMOR said, "Kai, a member of the group EXO, made his solo debut in 2020. Then, he quickly collaborated with Gucci. This is the first time an Italian fashion house has worked with a Korean celebrity for a collection. Launched in April, the collection sold out almost immediately, and online searches for the brand soared to 264%."
Working as a global ambassador for Gucci, Kai has also been recognized for his unique fashion sense and stylish charm. He released the 'KAI x Gucci' capsule collection, the first Korean artist to put his name on it, showing great influence at the beginning of this year.
Meanwhile, EXO Kai's second mini-album, 'Peaches,' released on November 30, ranked first in the iTunes Top Albums chart in 66 regions worldwide. It ranked first in China's QQ Music digital album sales chart and Japan's AWA real-time chart. It got a good response from music fans, achieving such records right after its release.
Read More About: Kpop Duo Glen Check Releases New Song 'Raving' + New Full-Length Album Next Year
Baekhyun Exo
,
best Kpop girl group
,
best kpop news site
,
best kpopstar
,
breaking news kpop
,
CHANYEOL
,
D.O
,
daily kpop news
,
EXO
,
Exo album
,
EXO Albums
,
EXO BAEKHYUN
,
Exo Comeback
,
EXO D.O
,
exo kai
,
exo kpop news
,
EXO members
,
Exo news
,
EXO songs
,
exo updates
,
Exo_Beakhyun
,
EXO_Chanyeol
,
EXO_Kai
,
EXO_NEWS
,
EXO's Baekhyun
,
Fandom
,
Kai
,
Kai of EXO
,
KAIRI
,
Korean celeb news
,
Korean singer
,
Korean singer songwriter
,
KPOP
,
Kpop album
,
Kpop beauty routine
,
Kpop boy group
,
kpop celebrity news
,
Kpop chart and news
,
Kpop colllaboration
,
KPOP comeback
,
Kpop current news
,
kpop daily news
,
kpop exo
,
Kpop fashion
,
Kpop girls group
,
Kpop group EXO
,
Kpop idols
,
Kpop issues
,
Kpop latest news
,
Kpop music chart
,
Kpop news
,
Kpop news articles
,
Kpop news sites
,
kpop news update
,
Kpop recent news
,
Kpop skin care routine
,
Kpop skincare routine
,
KPop trending news
,
Kpop_EXO
,
KPOPNEWS
,
Kyungsoo Do
,
South Korean singer songwriter
,
the best kpop girl group
,
the best kpop girl group of 2021
,
the best kpop group of 2021
,
the top kpop group
,
top kpop boy group
,
top kpop girl group