Six top idol teams with both strong fandom and popularity are making a comeback one after another. From BTS, which has dominated the global music market, to EXO, who supported each other after military service, Seventeen, who is breaking their own records every time, TWICE, who has pretty members, Mamamoo, who captivates the stage with their powerful singing ability, and Monsta X, who is becoming a concept master. Music fans expect that the music industry, which welcomes the summer peak season, will be enriched with a colorful lineup of artists.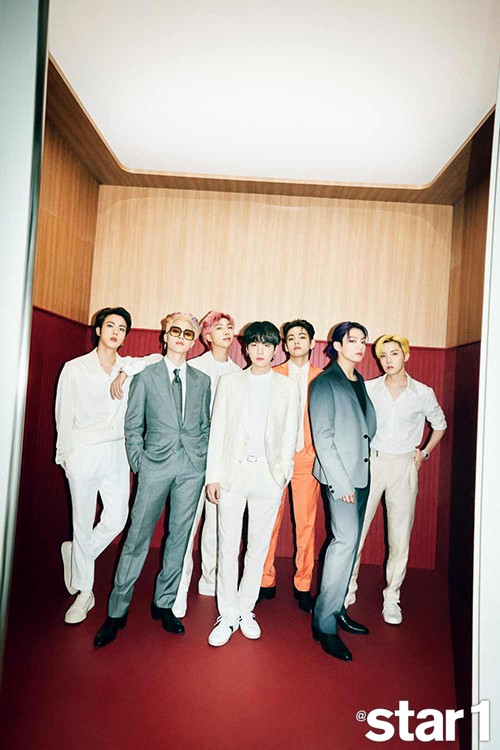 At 1 pm on May 21st, BTS simultaneously released its new digital single 'Butter' worldwide. It is the first English song to be released since 'Dynamite.'
This time again, it has properly targeted the tastes of global fans. The music video for 'Butter' reached 20 million views in an hour. Also, the 'Butter Butter' rose on Twitter's K-pop real-time trend. The song also shows great power, topping the real-time charts of Genie, Bugs, and Melon. Also, it entered 84th place on the Melon '24Hits' chart, which aggregates usage every 24 hours. BTS will unveil its new song 'Butter' performance for the first time at the '2021 Billboard Music Awards' on May 24th. In addition, BTS will appear on ABC's 'Good Morning America Summer Concert Series' on May 28th.
On June 1st, Monsta X will make a comeback with a new mini-album, 'One of A Kind,' after 7 months. MONSTA X has been loved for its hot concept so far. Now, they released a concept photo featuring MONSTA X's intense and sexy masculine charm. They are now attracting enthusiastic responses from fans. In particular, the streaming event prepared by fans to commemorate this comeback is also attracting attention. Thanks to the support of global fans, MONSTA X's old songs climbed back on the Billboard World Digital Song Sales Chart on May 22nd. In addition to the song 'Be Quiet' from the 2016 album 'The Clan Part 2 Guilty,' which ranked 14th, their songs 'Rush' ranked 15th, 'Myself' ranked 18th, 'Ready Or Not' ranked 19th, 'Mirror' ranked 20th, and 'Stand Up' ranked 25th.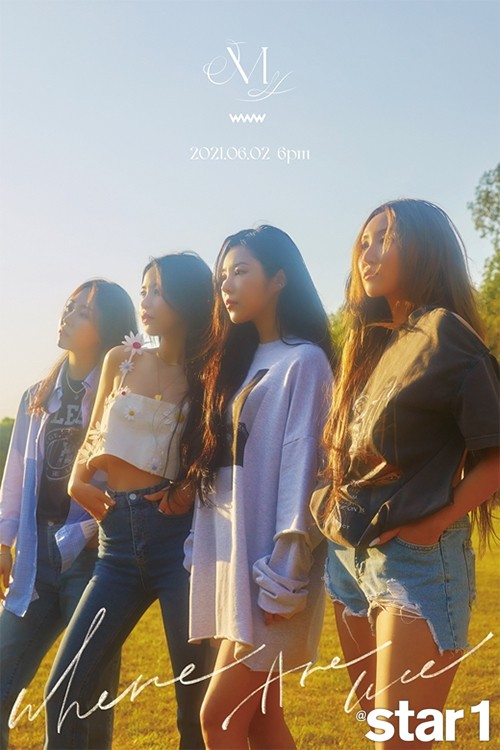 Mamamoo is a group that can be trusted and listened to. They successfully renewed their contract and announced the news of their comeback as a whole. They will be releasing the new mini-album 'WAW,' on the 2nd of June. It is the first chapter of the 2021 project 'Where Are We (WAW).'
The album contains the experiences and honest feelings Mamamoo has experienced for 7 years. For this project, they will host and release summer concerts and documentaries sequentially. Thanks to this, the public's expectations for the new album are explosive. Mamamoo has dominated the stage with their unrivaled charisma and solid live skills every time. They plan to show off their solid teamwork through the mini-album 'WAW,' which breaks the '7-year jinx.'
EXO makes mega-hits every comeback. They are now back with a group album after a long time. On June 7th, EXO will release a special album, 'Don't Fight the Feeling.' EXO put great effort into this album for their fans. They continuously released solo and unit albums, but a group album is the first in 1 year and 6 months. This is since the album 'Obsession,' released in November 2019 due to the military service of older members. Particularly, the expectations of fans who waited for Xiumin and D.O., after their military discharge are growing on the news that they will participate in the album. Unfortunately, Chen and Suho are serving in the military. The two could not work on the album together. But, this new album will seem to soothe fans' hearts.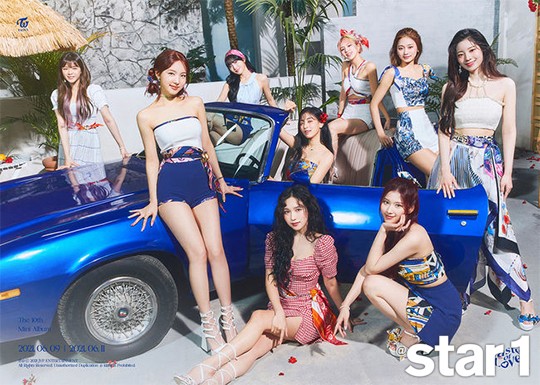 The mega girl group TWICE, one of the most popular kpop groups, will finally be on stage as 'complete.' Jeongyeon, who had a break due to health problems, rejoined. TWICE will officially release the new mini-album 'Taste of Love,' on June 11. In fact, they will pre-release the title song and music video two days before, which is at 6 pm on June 9th. Particularly, TWICE will prove themselves again this summer, as they have a history of dominating the summer with 'More and More,' released last year following 'Dance the Night Away' in 2018.
SEVENTEEN will be the last runner in the early summer comeback crisis. Seventeen announced the news of their 8th mini-album, 'Your Choice,' which they will release on the 18th of June. A month before June 18, they announced their comeback through a concept trailer video. In addition, before the release of the group album, Wonwoo and Mingyu's unit will release the digital single 'Bittersweet' on May 28th to warm up the group's comeback. Fans are paying attention to whether SEVENTEEN, which is gaining immense popularity in Korea and abroad, will surpass the numerous 'home run' records shown in their last album. For the record, they become a million-seller and topped three Gaon Charts.
Read More About: TWICE Sana & Dahyun, Goddess Of Elegance
BTS
,
BTS News
,
BTS today
,
BTS UPDATES
,
EXO
,
Exo Comeback
,
Exo news
,
exo updates
,
EXO_NEWS
,
KPOP
,
Kpop artist
,
Kpop artists
,
Kpop idols
,
Kpop news
,
Kpop trending
,
KPop trending news
,
Kpop trending now
,
KPOP2021
,
KPOPIDA
,
KPOPNEWS
,
mamamoo
,
mamamoo kpop
,
mamamoo updates
,
MONSTA X
,
monsta x kpop
,
MONSTA X news kpop
,
Monsta-X
,
Seventeen
,
seventeen kpop
,
seventeen news
,
Trending
,
trending 2021
,
trending kpop
,
Trending Kpop news
,
trending kpop update
,
trending news
,
trending update kpop
,
TWICE
,
twice comeback album
,
Twice_KPOP