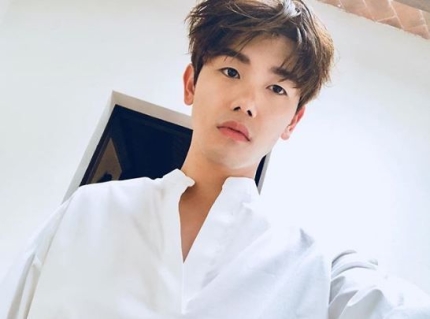 Eric Nam and other K-pop artists shared their though about the issue of Asian hatred.
Amid the US shooting in Atlanta, six Asian women were killed. So, the voices of protest against Asian hate crimes grew. There are K-pop stars who are repeatedly voicing criticisms.
On the 19th, Eric Nam contributed 'Experiences of Discrimination of Asian-Pacific People (AAPI) in the United States' Time magazine site. In fact, Eric Nam is a Korean-American singer who was born in Atlanta, USA.
"There are many people living in Asia-Pacific who are experiencing and suffering from anxiety, trauma, and identity crisis."
"The prosecution and the millions of Asian and Pacific Islander people, including me, are still in progress, while police are still debating whether the provisions of this incident as a hate crime is ignored. For the last 12 months, Asian and Pacific Islanders have suffered from criticisms. Our community requests for help and warning signs seem to be dismissed. They make us feel like we are living on the other side of the world, not neighbors. Unfortunately, many people are totally naive and racist in itself." Eric Nam said. Assuming that there is no racist motive for the Atlanta firearms, then "Why should the women in our community be victims of your 'sex addiction?' How dare you do it?"
Eric Nam urged, "Now listen to us. Being silent now is a conspiracy. We must actively make the necessary changes for ourselves and future generations."
On the other hand, Singer Jay Park said on Instagram with the hashtag "#StopAsianHate." Please help me and give me a voice. What's happening now is not good. Let's spread love, not hate."
Meanwhile, Tiger JK, CL, Epik High Tablo, Alexa, and boy group Pwon Harmony deliver protest messages by sharing 'Stop Asian hatred' on social media.
Read More About: Jessi, 'Jong-Guk Kim Is Her Ideal Type'