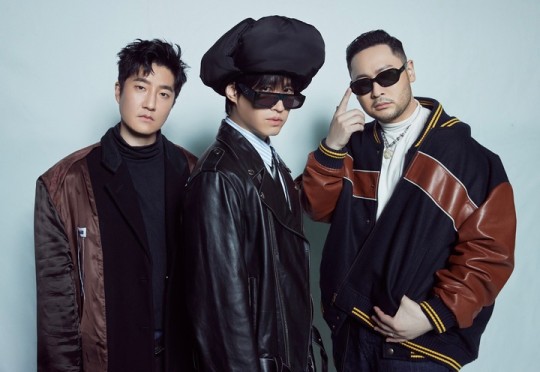 Hip-hop group EPIK HIGH will finish their 10th full-length album after 1 year and 1 month. According to their agency, on January 25, Epik High will release part 2. 'EPIK HIGH IS HERE,' of their 10th full-length album on February 14.
Epik High introduced Part 1 of its 10th full-length album, 'Epik High Is Here' in January last year. The album's sidetrack 'Rosario' gained attention, ranking 40th in the '50 Best Songs Of 2021′ of the US music magazine 'Rolling Stone.'
There was also a happening just before the album's release. Earlier, Tablo said, "As the mobile phone operating system was automatically updated, all the songs we wrote for ten years were deleted."
So, fans expressed regret and hoped that Epik High's 10th full-length album would be completed safely.
Epik High rekindled its creative will by writing "Restart Notes" on social media.

Epic High, who took the lead in popularizing Korean hip-hop, released its first album, 'Map of the Human Soul,' in 2003, marking its 20th anniversary this year. Also, they released hit songs such as 'Peace Day,' 'Fly,' and 'Love Love Love.'
Recently, they appeared on the MBC TV's 'Hangout With Yoo,' and performed 'Umbrella (Feat. Younha),' 'On,' 'Love Love Love,' and 'Fly,' summoning sensibility from the 2000s.

Also, hip-hop group Epik High will appear at the Coachella Valley Music and Arts Festival 2022 in Indio, California, in April. This will be their third time to perform at the Coachella Festival after 2016 and 2022.
Read More About: Jandi Geum Receives Positive Responses From Fans With Her Upcoming Mini-Concert & Album Showcase
2022 kpop trending
,
2022 kpop updates
,
2022 latest news
,
band epik high
,
best kpop news site
,
breaking news kpop
,
daily kpop news
,
epik high
,
epik high band
,
epik high comeback
,
Epik High Feat. Younha
,
Epik high Rain Song
,
Korean celeb news
,
KPOP
,
kpop 2022
,
KPOP 2022 NEWS
,
Kpop artist
,
Kpop artists
,
kpop celebrity news
,
Kpop chart and news
,
Kpop current news
,
kpop daily news
,
kpop Epik High
,
kpop epik high news
,
Kpop idols
,
Kpop latest news
,
Kpop news
,
Kpop news articles
,
Kpop news sites
,
kpop news update
,
Kpop recent news
,
Kpop trending
,
KPop trending news
,
Kpop trending now
,
KPOPIDA
,
KPOPNEWS
,
trending kpop
,
Trending Kpop news
,
trending kpop update
,
trending news