The K-pop group ENHYPEN's new album 'DIMENSION: ANSWER' receives favorable reviews from foreign media. The US music media Consequence highlighted ENHYPEN, who released their 1st full-length repackage album 'DIMENSION: ANSWER' and the title song 'Blessed-Cursed.'
Consequence said, "ENHYPEN continues their trend of hyphenated title tracks, presumably a reference to their group name, with this absolute banger."
"The song is a bit of a new direction for the group. It is shedding youthful exuberance for something with a little more edge," the media added.
The media continued, "'Blessed-Cursed' seems like the earlier BTS with its addictive beat and aggressive vibe. It is something group leader JUNGWON confirmed in a press conference ahead of the release."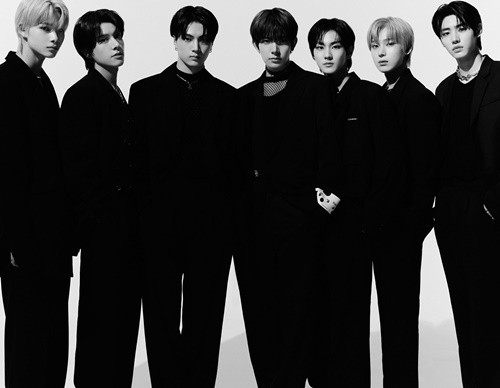 Foreign media also paid attention to the 'Blessed-Cursed' music video featuring sensibility and intense performance. Billboard introduced, "Like the music videos of boy groups in the 1990s and early 2000s, when the focus was on choreography, ENHYPEN alternated various spaces, perfectly coordinated choreography, and future-oriented fashion-inspired costumes in this music video."
Notably, K-pop group ENHYPEN received favorable reviews for capturing their stories in the title song, from their debut song 'Given-Taken' to the title song 'Blessed-Cursed.'

British music magazine NME said, "ENHYPEN has consistently revealed their experiences in every album so far. They have deeply contemplated those experiences. They may be going through a 'new world' as idols, but we can also apply their stories to our life. ENHYPEN continues to bond with the public by proposing to find answers together through the new album."
In addition to music containing their stories, ENHYPEN, recognized by foreign media for its repackage album 'DIMENSION: ANSWER,' which features music videos with end-of-century sensibility and 'Flawless Group Dance,' will surely continue its performance in the future.
Read More About: Momoland To Make A Comeback Today With The New Album 'Yummy Yummy Love'
agust d
,
best Kpop girl group
,
best kpop news site
,
best kpopstar
,
BORDER CARNIVAL
,
border: day one
,
Border: Hakanai
,
breaking news kpop
,
BT21
,
BTS
,
BTS Army
,
BTS BILLBOARD
,
bts butter
,
BTS fancam
,
BTS I'll Be Missing You
,
BTS J-Hope
,
bts jimin
,
bts Jungkook
,
BTS member
,
bts member Jimin
,
BTS member V
,
BTS Members
,
BTS News
,
BTS recent news
,
BTS routine
,
BTS solo songs
,
bts suga
,
BTS trending news
,
BTS UPDATES
,
BTS V
,
daily kpop news
,
DRUNK-DAZED
,
ENHYPEN
,
ENHYPEN members
,
Fandom
,
Filter
,
Given-Taken
,
J-hope
,
JIMIN
,
Jin
,
JUNGKOOK
,
Korean celeb news
,
Korean singer
,
Korean singer songwriter
,
KPOP
,
Kpop album
,
Kpop beauty routine
,
Kpop boy group
,
KPOP BTS
,
kpop celebrity news
,
Kpop chart and news
,
Kpop colllaboration
,
KPOP comeback
,
Kpop current news
,
kpop daily news
,
kpop Enhypen
,
Kpop fashion
,
Kpop girls group
,
Kpop idols
,
Kpop issues
,
Kpop latest news
,
Kpop music chart
,
Kpop news
,
Kpop news articles
,
Kpop news sites
,
kpop news update
,
Kpop recent news
,
Kpop skin care routine
,
Kpop skincare routine
,
KPop trending news
,
KPOPNEWS
,
permission to dance
,
RM
,
Run BTS
,
South Korean singer songwriter
,
SUGA
,
TAEHYUNG KIM
,
the best kpop girl group
,
the best kpop girl group of 2021
,
the best kpop group of 2021
,
the top kpop group
,
top kpop boy group
,
top kpop girl group
,
V
,
weverse magazine