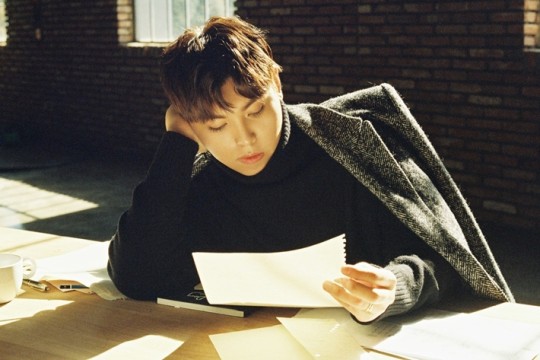 K-pop singer Donggeun Han, who is appearing on 'Sing Again 2,' is preparing to get married.
An official from Brand New Music told a media outlet on January 18, "It is true that Donggeun Han, who has been dating, is now preparing for marriage. But, they haven't decided the details such as date and place yet."
Earlier today, a media outlet reported that Donggeun Han will marry his non-celebrity girlfriend on May 21 this year.
K-pop singer Donggeun Han, who made his debut in the K-pop industry by winning the MBC audition 'The Great Birth' Season 3, emerged as a music powerhouse through songs such as 'Making A New Ending For This Story' and 'Amazing You.'
In 2018, he was caught in a drunk driving controversy. Recently, he appeared on JTBC's 'Sing Again 2 – Unknown Singer' and gained attention. In the seventh episode, which aired on January 17, he performed 'How Love Is.'
Read More About: TAN Proves To Be A Hot Rookie; Successfully Completed 'TAN 1st Busking' Performance
best kpop news site
,
breaking news kpop
,
daily kpop news
,
Donggeun Han kpop
,
Donggeun Han kpop news
,
Donggeun Han marriage
,
Donggeun Han news
,
Donggeun Han songs
,
Donggeun Han updates
,
han dong geun
,
han donggeun
,
Korean celeb news
,
KPOP
,
Kpop artist
,
Kpop artists
,
kpop celebrity news
,
Kpop chart and news
,
Kpop current news
,
kpop daily news
,
kpop Donggeun Han
,
Kpop idols
,
Kpop latest news
,
Kpop news
,
Kpop news articles
,
Kpop news sites
,
kpop news update
,
Kpop recent news
,
kpop singer Donggeun Han
,
Kpop trend
,
Kpop trending
,
KPop trending news
,
Kpop trending now
,
kpop trending update
,
KPOP2021
,
KPOPIDA
,
KPOPNEWS
,
sing again
,
sing again 2
,
singer Donggeun Han
,
Trending
,
trending 2021
,
trending kpop
,
Trending Kpop news
,
trending kpop update
,
trending news
,
trending update kpop