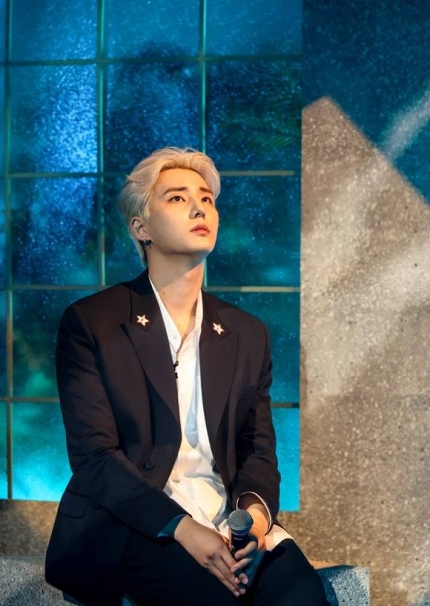 DAY6 member Young K will release his first solo album in September, 6 years after his debut. The Kpop group DAY6 member Young K made a surprise announcement of a solo album and enlistment.
On August 16th, Day6 member Young K held a live broadcast under the title 'Eternal' through their official V-Live channel. On this day, Young K announced the news of his solo debut after 6 years of debut. He said, "I will debut as a soloist. I will release my first solo album in September. The title is 'Eternal.'"
"I'm going to fulfill my military duty," he said.
Recently, DAY6 sub-unit members released an album.
"The date is October," he said, adding to the reason for the quick preparation of the album.
Then, DAY6 Young K said, "The enlistment date is October 12. I had been accepted into KATUSA, the Korean Augmentation Troops to the United States Army. Don't worry too much. I'm here to tell you this."
Finally, he reassured the fans, "You don't have to worry. I'll do well. I have good stamina, and I eat well."
Earlier, Young K debuted as a member of the band DAY6 in 2015. They released their 2nd mini-album, 'Right Through Me,' last month, with Wonpil and Dowoon as a unit group Even of Day.
Read More About: Minsi Go Appeared In Gray's 'Make Love' MV
Day6
,
day6 (even of day)
,
day6 kpop
,
DAY6 new album
,
DAY6 news
,
day6 right through me
,
day6 sub-unit
,
KPOP
,
Kpop artist
,
Kpop artists
,
kpop day6
,
kpop latest updates
,
Kpop news
,
Kpop today
,
Kpop trend
,
Kpop trending
,
KPop trending news
,
Kpop trending now
,
kpop trending update
,
kpop updates
,
kpop young k
,
KPOP2021
,
KPOPIDA
,
KPOPNEWS
,
KPOPTODAY
,
singer young k
,
trending 2021
,
trending kpop
,
Trending Kpop news
,
trending kpop update
,
trending news
,
trending update kpop