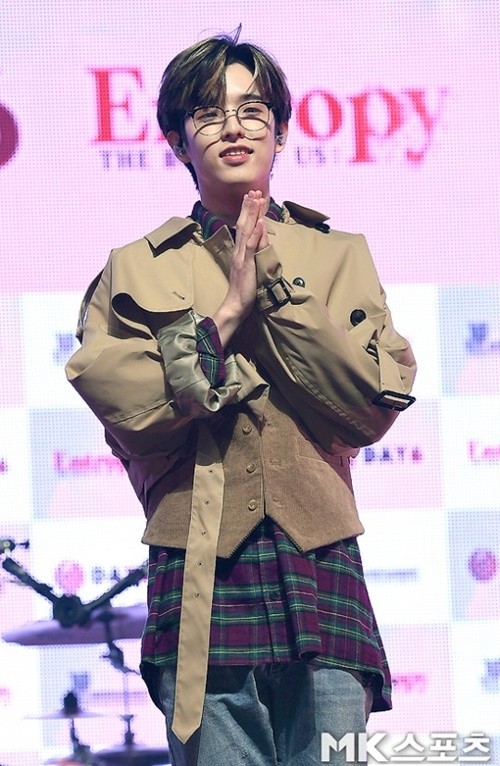 Jae, a former member of the K-pop band DAY6, apologized for his sexually harassing remarks towards Jamie.
On the afternoon of January 9, Jae posted on his Twitter, "I want to apologize to Jamie and everyone for what I said."
"Obviously, that was a bad remark, and I'm very sorry that I made Jamie feel that way," he said.
"What I thought was a friendly joke, I've come to realize now that it's not," Jae added.
"In no way was I referencing any kind of physical behavior or energy (trying to take a slight at Jamie) but rather the aura of what people refer to as a 'Baddie' and thought the two were synonymous. However, I do understand that it is in no way an excuse for my comment."
"I sincerely apologize to Jamie and all those who have been hurt because of it," Jae repeatedly apologized.
Meanwhile, former K-pop band DAY6 member Jae recently made a statement saying, "Now that I'm not in K-pop idol anymore, I can say this. Why is Jamie trying to be XX?"
This video spread online, sparking controversy. Particularly, singer Jamie also expressed her displeasure on social media, further igniting the controversy.
Read More About: Sunmi Shows Off Her Seductive Beauty!
daily kpop news
,
Day6
,
day6 (even of day)
,
day6 dowoon
,
day6 Jae
,
Day6 Jae Park
,
day6 kpop
,
DAY6 kpop news
,
DAY6 members
,
DAY6 new album
,
DAY6 news
,
day6 right through me
,
day6 sub-unit
,
DAY6 unit
,
DAY6 updates
,
KPOP
,
Kpop artist
,
Kpop artists
,
kpop celebrity news
,
kpop daily news
,
kpop day6
,
Kpop idols
,
Kpop latest news
,
Kpop news
,
Kpop recent news
,
Kpop shocking news
,
Kpop today
,
KPop treasure
,
Kpop trend
,
Kpop trending
,
KPop trending news
,
Kpop trending now
,
kpop trending update
,
KPOP2021
,
KPOPIDA
,
KPOPNEWS
,
shocking kpop news
,
shocking news on Kpop
,
shocking news updates
,
Trending
,
trending 2021
,
trending kpop
,
Trending Kpop news
,
trending kpop update
,
trending news
,
trending update kpop