Kpop female duo Davichi and kpop boy group ONF will make a comeback next month along with a new album.
First, Davichi (Min-kyung Kang, Lee Hae-ri), a female duo, returns.
On March 29, the agency Stone Music Entertainment announced that Davichi would release a new digital single. They will be releasing it on April 12 at 6:00 pm."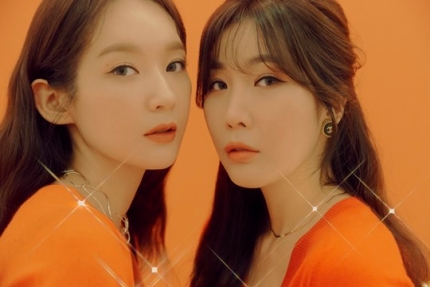 They will be releasing this new digital single after 1 year and 4 months. It follows Davichi's 'To My Old Lover' in December 2019. Earlier, the female duo received hot interest from music fans. It is by giving the news of preparing their new album through their personal SNS account.
Davichi has continued musical activities steadily during hiatus. They participated in singing the popular drama OSTs. From 'Crash Landing On You,' 'The King: Eternal Monarch,' and 'Startup.'
Also, the female duo participated in the 30th anniversary of Hyun-Sik Kim's dedication album 'Make Memories' through this new release. It will provide a more mature sensibility.
The female duo has steadily released several hit songs after their debut and has firmly maintained their position as a 'music player.' As a result, expectations are rising for Davichi, who will once again demonstrate their potential as a female duo.
Meanwhile, Davichi plans to release their new digital single promotions sequentially through official SNS.
On the other hand, kpop boy group ONF is making a surprise comeback at the end of April. It is with their first full album, ONF: My Name.'
ONF members received anticipation of the future from their fans.
On the 30th, the management company WM Entertainment said, "The group will make a comeback with a repackaged album. It is set at the end of April."
ONF members plan to release a total of 14 tracks with 3 new songs. It is to add to their 11 existing songs through the regular 1st repackage album 'ONF: My Name'.
In fact, the group released their first full album on the 24th of last month. Eventually, it topped the domestic and overseas music charts with 'Beautiful Beautiful.'
Earlier, their first music broadcast since their debut made them a popular boy group. Also, overseas media highlighted their news reports about ONF. It includes Forbes, a US economic magazine, UK magazine 'FAULT,' and Hong Kong's leading daily newspaper 'SCMP.'
This only proves the group's stronger global influence.
Meanwhile, the group is focusing on working for their new album along with their comeback at the end of April.
Read More About: IU To Appear On MBC Radio 'Kim Eana's Starry Night'
2021 kpop news
,
2021 kpop news updates
,
2021 kpop updates
,
2021 updates on kpop
,
Davichi
,
davichi comeback
,
davichi female duo
,
Davichi New Album
,
KPOP
,
Kpop 2021
,
Kpop artist
,
Kpop artists
,
kpop boy group ONF
,
KPOP comeback
,
kpop davichi
,
Kpop news
,
Kpop trending
,
KPop trending news
,
KPOP2021
,
Kpopall
,
KPOPIDA
,
KPOPNEWS
,
ONF
,
onf comeback
,
ONF Kpop
,
ONF New Album
,
ONF_Beautiful Beautiful