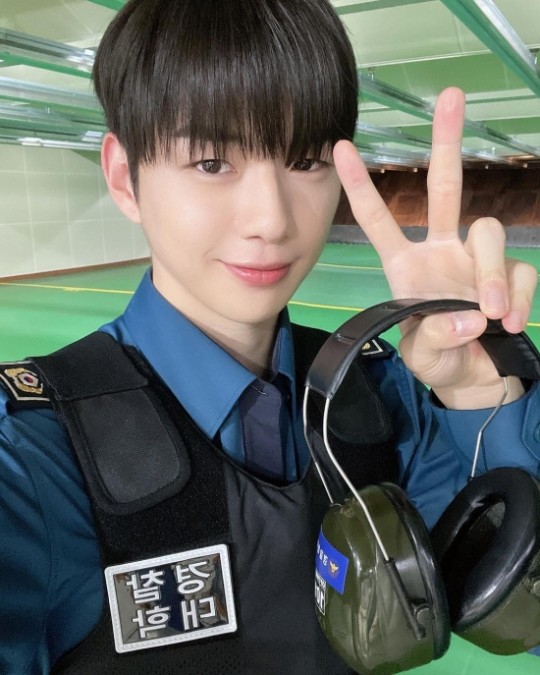 Kpop singer and actor Daniel Kang's charm is eye-catching.
On February 13, Daniel Kang posted a photo on his Instagram.
In the photo, Daniel is wearing a police uniform and looking at the camera.
His unique visual attracted the attention of fans.
Meanwhile, Kpop singer Daniel Kang is currently appearing in the Disney+ original series 'Rookie Cops.'
This work is a youth growth drama set in a police academy.
'Rookie Cops' airs twice every Wednesday on Disney+.
You Might Also Like:
2022 Korean drama
,
2022 kpop trending
,
2022 kpop updates
,
2022 latest news
,
2022 web drama
,
best kpop news site
,
daily kpop news
,
Daniel
,
Daniel Kang
,
Daniel Kang Covid test
,
daniel kang news
,
DANIEL KANG VR FAN MEETING
,
daniel kang yellow
,
Daniel Kang_ Konnect Entertainment
,
Daniel_Donation
,
Daniel_Kang
,
Korean drama 2022
,
KPOP
,
kpop 2022
,
KPOP 2022 NEWS
,
Kpop artist
,
Kpop artists
,
kpop celebrity news
,
kpop daily news
,
Kpop idols
,
Kpop latest news
,
Kpop news
,
Kpop recent news
,
Kpop trend
,
Kpop trending
,
KPop trending news
,
Kpop trending now
,
kpop trending update
,
KPOPIDA
,
KPOPNEWS
,
Trending
,
trending kpop
,
Trending Kpop news
,
trending kpop update
,
trending news
,
trending update kpop