Kpop group CRAVITY will finally release their first full-length album. CRAVITY will release their first full-length album, Part 1 'THE AWAKENING: Written in the stars,' through various online music sites at 6 pm on August 19th. After that, they will start full-fledged activities.
The 1st full-length album, 'THE AWAKENING,' is an album that contains their own challenging consciousness soaring towards their goals. Previously under the theme of 'HIDEOUT,' CRAVITY overcame inner worries and pain. They became one through empathy in a new world. With this new album, CRAVITY jumps over external oppression and insurmountable walls. They expressed their will to move forward without stopping.
Particularly, the title song 'Gas Pedal,' in which members Serim and Allen participated in the rap making, expresses the never-ending history of their growth under the theme of 'Accelerator Pedal.'
It makes the song stands out more. Also, the song's composition that gradually rises will surely present even the exciting pleasure of winning the battle.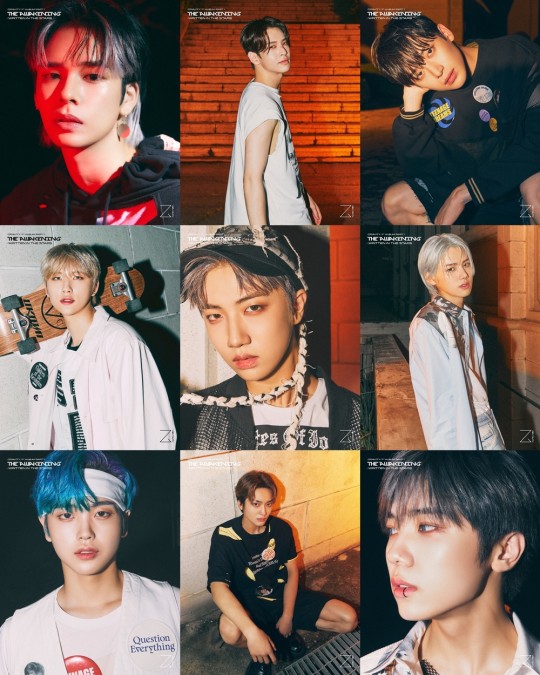 In addition, 'Intro: New Horizon, announcing the start of CRAVITY, 'VENI VIDI VICI' with a strong and energetic feel, 'CHINGA-LINGA' with the ambition to achieve everything, 'Celebrate' expressing the pure passion of the nine members, 'Grand Prix' with an impressive pleasant sound, 'Divin' with the excitement of travel, and Go Go,' a special gift song to fans, completes the album's tracklist.
This album expresses CRAVITY's style more sensibly. PCDC acts as the main producer and solidifies the group's style. PCDC is a producing group with 6 producers, artists, topliners, and trackers. They are engaged in musical activities in various fields, who worked with Joo Young, Ahil Lee, Mopin, BOTTLE GOD, Ikbxci, and Jineon Kwak. They plan not to miss the fun of listening to various genres, from trendy styles to songs with unique ideas.
Kpop group CRAVITY showed a radical transformation through its teaser contents. They are announcing a comeback that perfectly harmonizes the three beats of visual, song, and performance. So, they are receiving high expectations from global Kpop fans. Following 'HIDEOUT,' CRAVITY will open its doors with the 'THE AWAKENING' series. It is after a year and four months since their debut. They are ready to return with their original worldview and high-quality music.
CRAVITY will heat up the music industry this summer. They will host 'CRAVITY 1ST ALBUM COMEBACK SHOWCASE [THE AWAKENING]' through their official Naver V LIVE channel at 8 pm on the same day, worldwide. They will have a special time with fans.
Read More About: VERIVERY Hoyoung, Horror Concept Mood Film Released!
Cravity
,
cravity kpop
,
cravity members
,
cravity new album
,
CRAVITY news
,
cravity_gas pedal
,
cravity_Hyeongjun
,
CRAVITY_Minhee
,
CRAVITY_Taeyoung
,
Cravity_Wonjin
,
KPOP
,
Kpop artist
,
Kpop artists
,
kpop cravity
,
kpop group cravity
,
Kpop news
,
Kpop trend
,
Kpop trending
,
KPop trending news
,
kpop trending update
,
KPOP2021
,
KPOPIDA
,
KPOPNEWS
,
Trending
,
trending 2021
,
trending kpop
,
Trending Kpop news
,
trending kpop update
,
trending news
,
trending update kpop