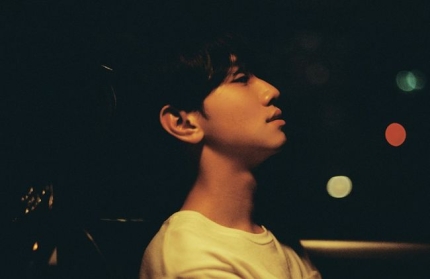 Singer-songwriter Colde is making a comeback with 'When Dawn Comes Again.'
Colde releases a new single, 'When Dawn Comes Again (Feat. BAEKHYUN)' on various online music sites at 6 pm on July 21st. This will be his comeback after 3 months, since the release of his last single.
On July 20th, Colde released the teaser image, the second music video teaser, and the music video photos one after another. So, it is raising the interest of music fans in the new song, 'When Dawn Comes Again.'
Through this song, you can feel Colde's voice, which provides comfort to listeners and explains various situations and emotions at a glance.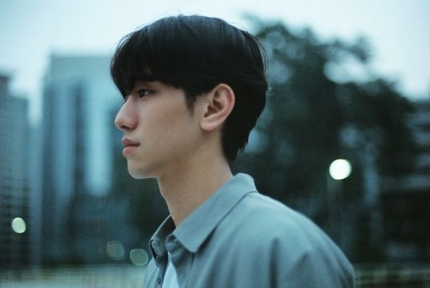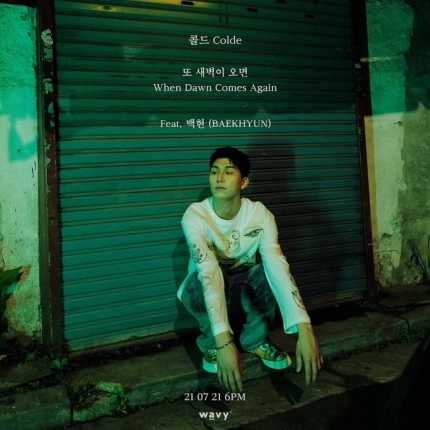 'When Dawn Comes Again' is a song written, composed, and arranged by Colde. It conveys a message about longing for someone. The title, 'When Dawn Comes Again,' was present in the chorus, depicting the longing thoughts for someone in the time when you could not fall asleep.
Particularly, EXO's Baekhyun participated as a feature, and actor Yoonsu Nam appeared in the music video. So, it provides special support for Colde. The beautiful harmony of Colde and Baekhyun, along with the emotional acting of Yoonsu Nam, will add to the song's immersion.
In January, Colde presented a song that gives strength to people living for their dreams with the new EP 'Idealism.'
Then, in April, he released 'Light,' which provides hope and comfort. This time 'When Dawn Comes Again' will deliver a reverberation to listeners with a message that seems to hug everyone warmly in a lyrical atmosphere.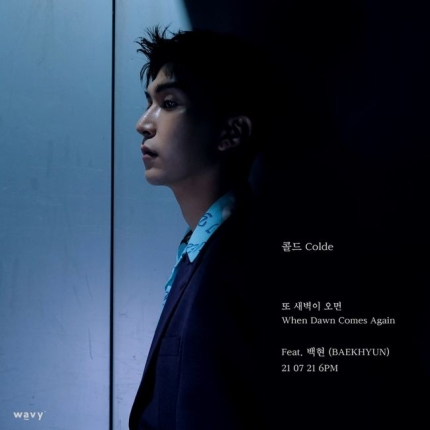 In addition to his album this year, Colde is also active in music activities. He released the remake song 'My Lips… Like Warm Coffee' with Chungha. Also, he participated in Epik High's new digital single, 'Rain Song.'
Colde's determination to work, all-round chemistry, and song power will surely lead 'When Dawn Comes Again' to the spotlight.
Colde, Baekhyun, and Yoonsu Nam's collaboration with 'When Dawn Comes Again' will be available through various online music sites at 6 pm today, July 21st.
Read More About: BLACKPINK Jisoo, No Make-Up Look!
2021 kpop
,
2021 kpop news
,
2021 kpop news updates
,
2021 kpop updates
,
2021 news kpop
,
2021 updates on kpop
,
colde
,
colde 2021
,
colde kpop
,
COLDE_When Dawn Comes Again
,
COLLABORATION
,
EXO BAEKHYUN
,
KPOP
,
Kpop 2021
,
Kpop artist
,
Kpop artists
,
kpop colde
,
Kpop idols
,
Kpop news
,
Kpop trend
,
Kpop trending
,
KPop trending news
,
Kpop trending now
,
kpop trending update
,
KPOP2021
,
Kpopall
,
KPOPIDA
,
KPOPNEWS
,
Kpopnews 2021
,
Kpopnews2021
,
NAM YOONSU
,
Trending
,
trending 2021
,
trending kpop
,
Trending Kpop news
,
trending kpop update
,
trending news
,
trending update kpop