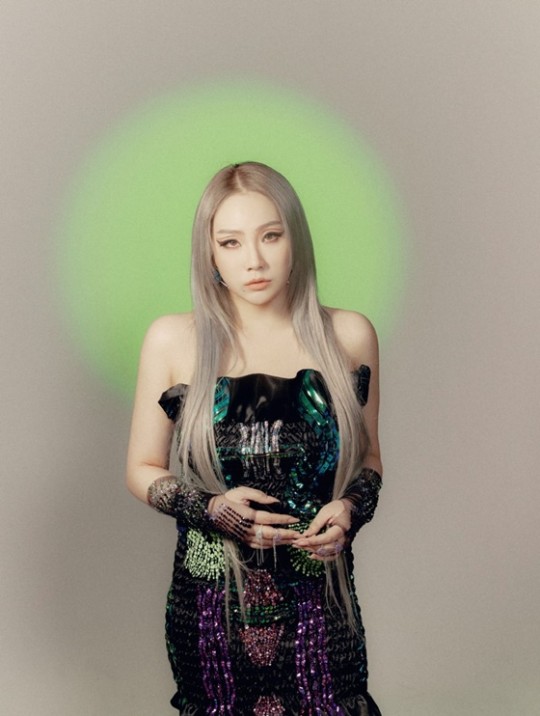 Singer CL of 2NE1 participated in donation against Asian hate crimes.
CL, along with Lyft, a U.S. ridesharing service, and several non-profit organizations, will join the '#StopAsianHate' campaign in May to mark the AAPI (Asian Americans and Pacific Islanders) Heritage Month.
Through the campaign, Lyft works with National Asian Pacific Center on Aging (NAPCA), Asian Americans Community Involvement (AACI), and Self Help for the Elderly, a nonprofit organization that supports the Asian community. So, this offers free, discounted rides to those who feel threatened by hate crimes. It is available across the United States, including New York, Los Angeles, and San Francisco.
So, CL decided to help promote the campaign by donating.
In an interview with PAPER magazine, as part of the campaign promotion, CL said, "We all have the right to move safely and enjoy our daily lives. Asian hatred has existed since before the Pandemic. It's now an urgent problem that requires all of us to step up as a global community to combat this together. I hope that we can provide practical solutions and peace of mind to the AAPI community. Hopefully, this initiative also reminds those in my community that they are seen, heard, supported for, and cared for."
CL revealed the reason for launching the campaign.
In March, CL urged the solidarity of Asians by saying, "We stand together."
Then, she promoted it with the hashtag 'STOP ASIAN HATE' through Twitter.
Read More About: Red Velvet Wendy Has Become A Member Of The Honor Society
#STOPASIANHATE
,
#StopAsianHatred
,
2021 kpop news
,
2021 kpop updates
,
2NE1_CL
,
CL
,
CL donation
,
CL kpop
,
CL OF 2NE1
,
KPOP
,
Kpop artist
,
Kpop news
,
Kpop trend
,
Kpop trending
,
KPop trending news
,
Kpop trending now
,
KPOPIDA
,
KPOPNEWS
,
STOP ASIAN HATE
,
Trending
,
trending 2021
,
trending kpop
,
Trending Kpop news
,
trending kpop update
,
trending news
,
trending update kpop