Chungha and Colde will release a remake song on June 8th.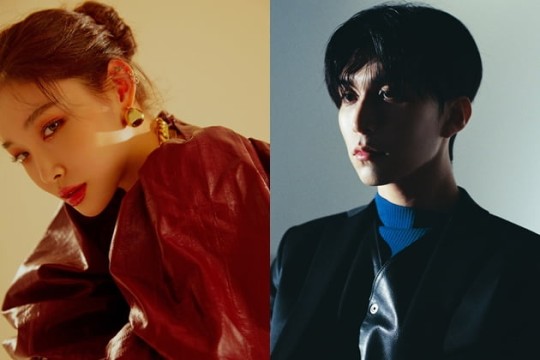 Solo artists Chungha and Colde will reinterpret s#arp's (Sharp) famous song 'My Lips…Like Warm Coffee.'
On June 4th, both of their sides said, "Chungha and Cold are singing the remake song 'My Lips… Like Warm Coffee,' which they will release at 6 pm on June 8th."
Earlier, reports said that 'My Lips… Like Warm Coffee' would be remade through 'Casting in the corner.'
Many netizens expressed their curiosity about which artist would participate.
The s#arps 'My Lips…Like Warm Coffee,' which received much love in 2001, was reborn with the voices of Chungha and Colde. The remake consists of a duet in the form of exchanging hearts between men and women.
Chungha is a 'solo queen' who leads a lot of popularity with every song she releases with her outstanding singing ability and performance. Colde, the head of the global music label WAVY, is an artist who receives many love calls with his production ability and unique voice. Through this song, the two plan to present a perfect duet harmony with their unique tones.
Last month, the song 'If You Love Me' attracts attention on the 22nd of May when NS Yoon-G remade the song 'If You Love Me' with Jooheon of the group MONSTA X for the first time in nine years.
Read More About: NCT Haechan, New York Times Square Birthday Billboard advertisement
Chungha
,
chungha kpop
,
chungha remake song
,
colde
,
colde 2021
,
colde kpop
,
KPOP
,
Kpop 2021
,
Kpop artist
,
Kpop artists
,
kpop colde
,
kpop collaboration
,
Kpop idols
,
Kpop news
,
kpop remakes
,
Kpop trend
,
Kpop trending
,
KPop trending news
,
Kpop trending now
,
kpop trending update
,
KPOP2021
,
Kpopall
,
KPOPIDA
,
KPOPNEWS
,
My Lips...Like Warm Coffee
,
singer chungha
,
Trending
,
trending 2021
,
trending kpop
,
Trending Kpop news
,
trending kpop update
,
trending news
,
trending update kpop