Kpop group BZ-BOYS is making a comeback. BZ-BOYS's new album 'CONTRAST,' which they will release through various online music sites at noon on August 12th, is a new beginning with more intense music. Here, you can see the growth of BZ-BOYS and their new beginning.
The title song, 'Close Your Eyes,' is a medium dance style song that mixes a retro synthwave sound with an oriental gayageum (Korean traditional instrument) sound with a unique and addictive melody. The chorus part is full of dynamic development, a high range, and a full sound, with each member's colorful vocals.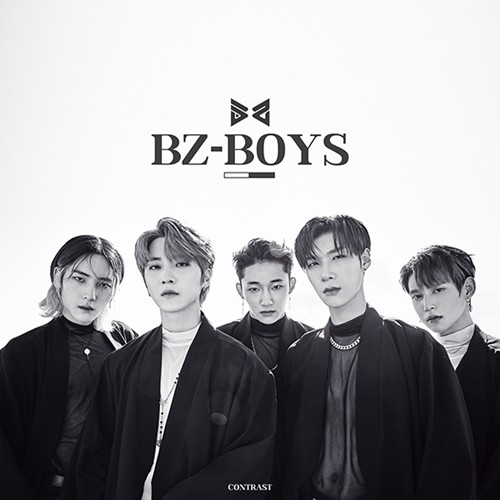 'Burn It Up,' a side track, is a future bass track containing a message to yourself running for an endless dream. Also, it expresses the heart of BZ-BOYS, which had a long hiatus, and its drop part is impressive.
In this album, the STARDUST team, who worked together in various genres such as Golden Child, San E, and Rocket Punch, participated in enhancing the album's perfection.
Particularly, in the music video, they expressed the overall maturity of the album. Besides, the members expressed the overall outfit and choreography with lines to express softness and intensity.
'CONTRAST' is the first album released by BZ-BOYS as a five-member group. Kpop group BZ-BOYS strengthened their vocal line with member Hamin. So, they raised the expectations of fans with their musical growth and further evolved performance.
Read More About: BTOB Confirmed Their Comeback With A Special Album
BZ-BOYS
,
BZ-BOYS 2021
,
BZ-BOYS comeback
,
BZ-BOYS KPOP
,
BZ-BOYS mini-album
,
BZ-BOYS news
,
CONTRAST
,
KPOP
,
Kpop album
,
kpop album release
,
kpop albums
,
Kpop artist
,
Kpop artists
,
kpop BZ-BOYS
,
KPOP comeback
,
Kpop news
,
kpop news BZ-BOYS
,
Kpop trend
,
Kpop trending
,
KPop trending news
,
Kpop trending now
,
KPOP2021
,
KPOPIDA
,
KPOPNEWS
,
Trending
,
trending 2021
,
trending kpop
,
Trending Kpop news
,
trending kpop update
,
trending news
,
trending update kpop