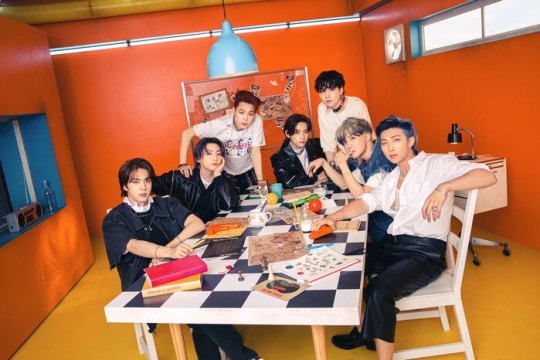 Kpop group BTS was honored as the 'Hottest Superstar' by MTV UK this year, achieving their third win.
On August 29th, MTV UK's official website said, "BTS received a total of 19.3 million votes in the voting held until August 23rd. They took first place in 'MTV's Hottest Superstar 2021.'
Particularly, BTS won the award for three consecutive years from 2019 until the present. They have the same record as One Direction, which ranked first from 2013 to 2015.
This year, Kpop group BTS once again became the 'Hottest Superstar.'
In fact, they beat 50 'pop icon' nominees, including Ariana Grande, Little Mix, Twenty One Pilots, Taylor Swift, and Bruno Mars.
'MTV Hottest Superstar' is an event where MTV in the UK selects the 'best superstar' through online voting every year.
Read More About: 'Butter' Ranks 7th On The Billboard 'Hot 100' This Week
2021 kpop news
,
2021 kpop updates
,
BTS
,
BTS Army
,
BTS News
,
BTS recent news
,
BTS songs
,
BTS today
,
bts trending
,
BTS UPDATES
,
BTSTREND
,
Group BTS
,
KPOP
,
Kpop 2021
,
Kpop artist
,
Kpop artists
,
KPOP BTS
,
Kpop idols
,
Kpop news
,
Kpop recent news
,
Kpop trend
,
Kpop trending
,
KPop trending news
,
Kpop trending now
,
kpop trending update
,
Kpop_BTS
,
KPOP2021
,
KPOPIDA
,
KPOPNEWS
,
MTV Hottest Superstar
,
MTV UK awards
,
recent kpop news
,
Trending
,
trending 2021
,
trending kpop
,
Trending Kpop news
,
trending kpop update
,
trending news
,
trending update kpop