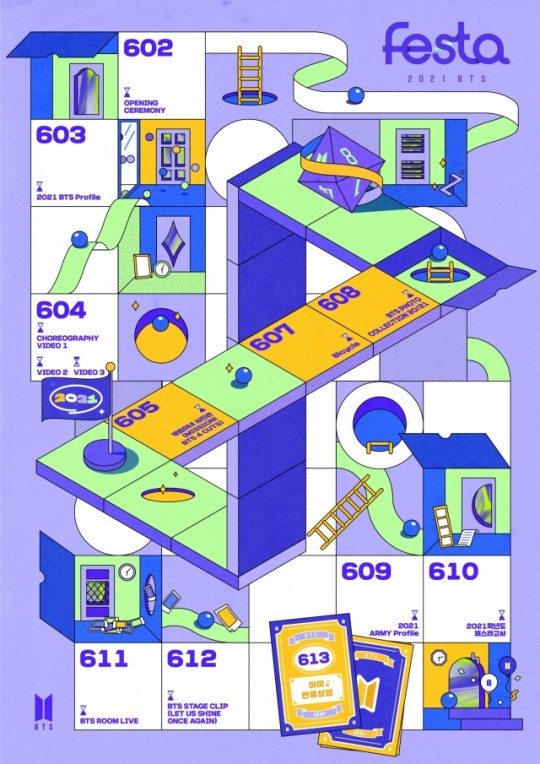 The group BTS will host the '2021 BTS FESTA' to commemorate their 8th debut anniversary.
BigHit Music announced on May 30th that the world-class k-pop group will host the '2021 BTS Festa.'
This will run from June 2nd to 13th. This is to mark their 8th debut anniversary.
According to the '2021 BTS Festa' timeline posted by BigHit Music on its official social media account, the group has prepared various content. This will range from the opening ceremony to the 2021 members' profile, photo collection, Banglim's photo studio, 2021 ARMY profile, 2021 Festa, Room Live, stage clips, and ARMY all-round.
Ahead of their debut date, June 13, the group will host a FESTA to enjoy with fans. It is by sequentially releasing the contents in which the members participated in early June of every year.
BTS released a summer song called 'Butter' in the dance-pop genre on May 21st. Also, they released a remix version of the original song as house-based electro dance music on May 28th. As a result, it creates a hot craze around the world.
Read More About: BTS 'Butter,' 1st Place In SBS 'Inkigayo'
2021 BTS FESTA
,
BTS
,
BTS 8TH ANNIVERSARY
,
BTS Army
,
BTS News
,
BTS songs
,
BTS today
,
bts trending
,
BTS UPDATES
,
BTSTREND
,
Group BTS
,
KPOP
,
Kpop 2021
,
Kpop artist
,
Kpop artists
,
KPOP BTS
,
Kpop idols
,
Kpop news
,
Kpop trend
,
Kpop trending
,
KPop trending news
,
Kpop trending now
,
Kpop_BTS
,
KPOP2021
,
Kpopall
,
KPOPIDA
,
KPOPNEWS
,
Trending
,
trending 2021
,
trending kpop
,
Trending Kpop news
,
trending kpop update
,
trending news
,
trending update kpop